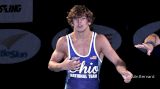 2018 Walsh Jesuit Ironman
Cuyahoga Falls, OH
Dec 7-8, 2018
Find Videos
Filter Videos

141 Videos

Style

Positioning

Weight Class

126 lbs

9

285 lbs

9

120 lbs

8

132 lbs

8

138 lbs

8

145 lbs

8

152 lbs

8

160 lbs

8

170 lbs

8

182 lbs

8

195 lbs

8

113 lbs

7

220 lbs

7

106 lbs

6

111 lbs

1

Round

Finals

14

Quarterfinals

13

Semifinals

13

Thirdplace

8

Final

6

3rd Place

1

Content Type

Match

117

Interview

22

Preview

1

Level

People

Jordan Decatur

4

AJ Ferrari

2

Ashton Habeil

2

Braxton Brown

2

Cohlton Schultz

2

Dylan D'Emilio

2

Nic Bouzakis

2

Ryan Anderson

2

Ryan Crookham

2

Sam Dover

2

Travis Ford-Melton

2

Beau Bayless

1

Braxton Amos

1

Brevin Balmeceda

1

Brian Antonelli

1

Cole Handlovic

1

Colt Sponseller

1

Connor Brady

1

Daniel Cormier

1

Deron Winn

1

Frankie Tal-Shahar

1

Gary Steen

1

Jacob Decatur

1

Jaden Abas

1

Jim Andrassy

1

Julian Ramirez

1

Justin Rivera

1

Kyle Snyder

1

Lee Pritts

1

Lucas Byrd

1
Mike Mal Breaks Down Decatur vs Van Ness
Dec 5, 2018
The perfect contrast in style. Decatur is super fast and dangerous from the outside. Van Ness hand fights like a 197lber. Mike Mal breaks it down.
---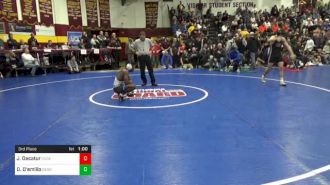 132lbs Third place: Jordan Decatur, CVCA vs Dylan D'Emilio, Genoa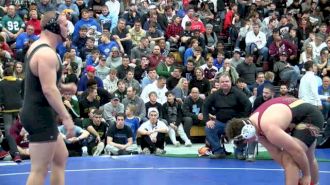 285lbs Final: Cohlton Schultz, Ponderosa vs Jonathan Birchmeier, Broad Run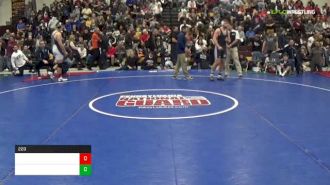 220 lbs Jake Kaminski, Wyoming Sem vs Owen Trephan, Blair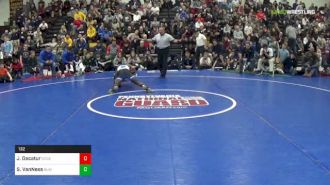 132 lbs Jordan Decatur, CVCA vs Shayne VanNess, Blair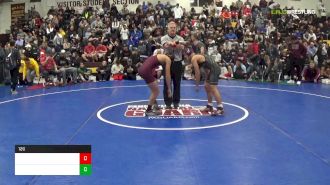 120 lbs Nic Bouzakis, LHP vs Matt Ramos, Lockport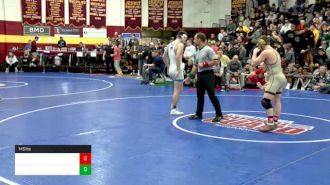 145 lbs Ryan Anderson, Bethlehem Catholic vs Jaden Abas, Rancho Bernado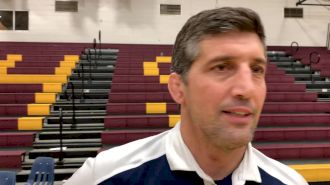 Blair Is A Fine Oiled Machine At Ironman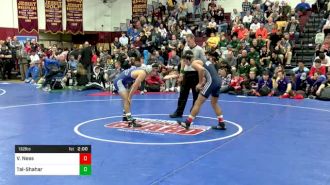 132 Final: Shayne Van Ness, Blair vs Frankie Talshahar, American Heritage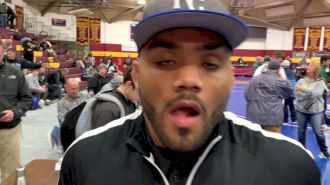 Winn Into The Coaching World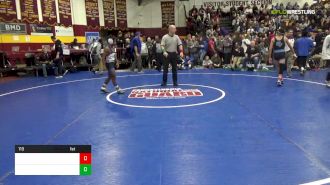 113 lbs Jacob Decatur, CVCA vs Alejandro Herrera, Seneca Valley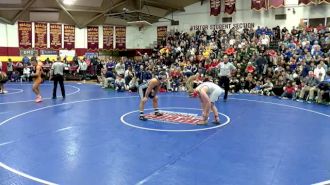 170lbs Final: Carson Kharchla, Olentngy Liberty vs Julian Ramirez, Blair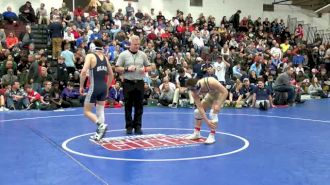 126lbs Final: Reece Witcraft, Broken Arrow vs Michael Colaiocco, Blair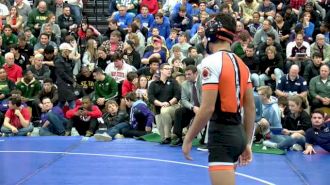 113 lbs Richard Figueroa, Selma vs Alejandro Herrera-Rondon, Seneca Valley
Mike Mal Breaks Down Decatur vs Van Ness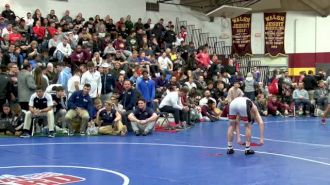 120lb Final: Lucas Byrd, Cincinnati LaSalle vs Trevor Mastrogiovanni, Blair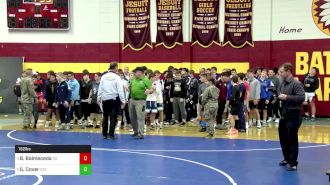 2018 Walsh Jesuit Ironman | Finals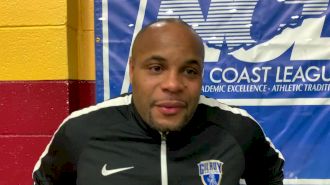 Daniel Cormier At Ironman Coaching Gilroy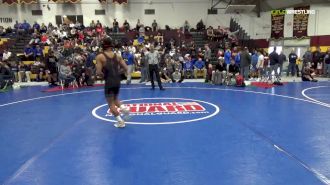 113 lbs, Richie Figueroa, Selma vs Luke Hart, STC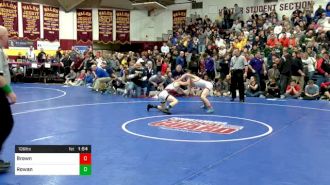 106lbs Final: Braxton Brown, Allen vs Kyle Rowan, Perry
195lbs Final: AJ Ferrari, Blair vs Pete Christensen, Montini Catholic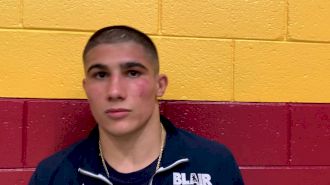 Ferrari Takes An Ironman Title For Blair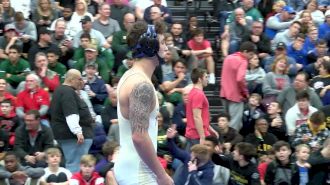 152lbs Final: Sam Dover, St. Edward vs Brevin Balmeceda, South Dade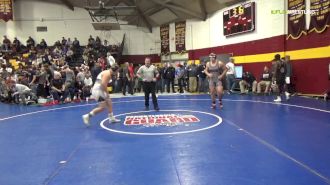 220 m, Braxton Amos, Parkersburg South vs Zack Burroughs, Graham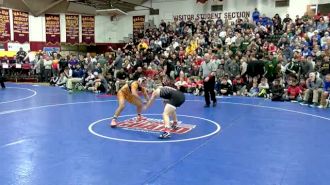 160lbs Final: Connor Brady, Olentangy Liberty vs Jace Luchau, Selma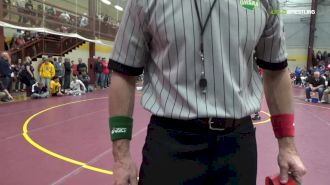 152 lbs, Brevin Balmeceda, South Dade vs Dalton Duvall, CVCA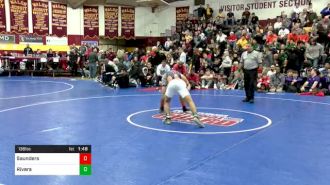 138lbs Final: Josh Saunders, Christian Brothers vs Chris Rivera, LHP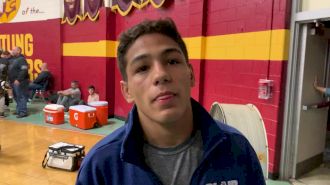 Van Ness Gets Blair An Ironman Title
195 lbs Aj Ferrari, Blair vs Nathan Dugan, Lake Norman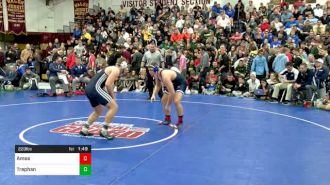 220lbs Final: Braxton Amos, Parkersburg South vs Owen Trephan, Blair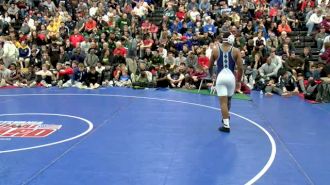 182: Darrien Roberts, Wyoming Seminary vs Jackson Turley, St. Christopher's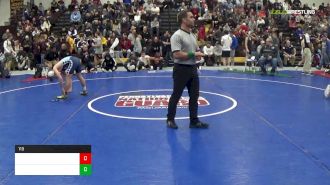 113 lbs Richie Figueroa, Selma vs Troy Spratley, Wyoming Sem.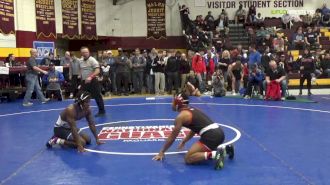 132 m, Jordan Decatur, CVCA vs. Casey Wiles, La Salle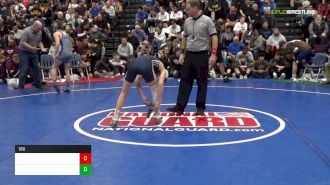 120 lbs Beau Bayless , Reynolds vs Trevor Mastrogiavanni, Blair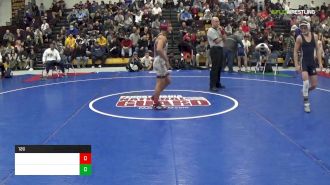 120 lbs Trevor Mastrogiovanni, Blair vs Nic Bouzakis, LHP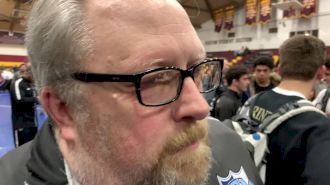 Green And Wyoming Seminary Runner-Up At Ironman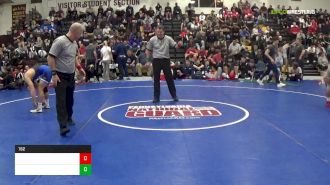 152 lbs Cole Handlovic, Beth. Cath vs Brevin Balmeceda, South Dade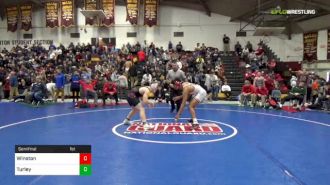 182lb Semis: Jackson Turley, St. Christopher's vs Devin Winston, Park Hill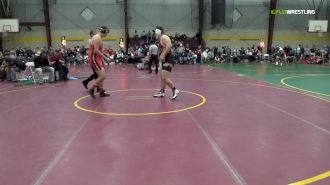 285 m, Cohlton Schultz, Ponderosa vs Zach Linn, Wadsworth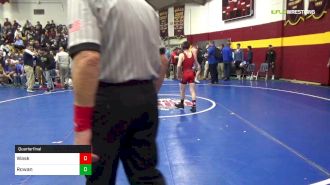 106 lbs Quarter_finals - Rowan vs Wask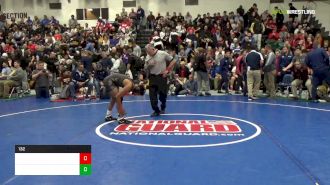 132 lbs Dylan D'Emilio vs Cleveland Belton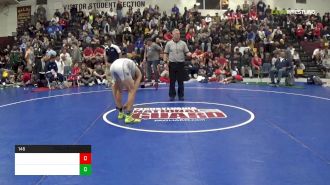 145 lbs Travis Mastrogiovanni, Blair vs Cael Valencia, SJB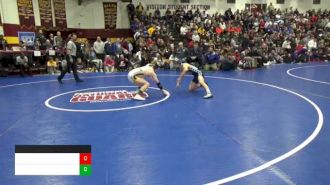 120 lbs Third_place - Lachlan Mcneil, Wyoming vs Ryan Crookham, ND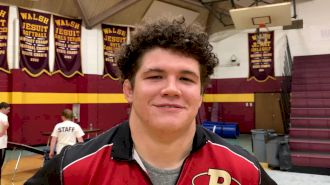 Schultz Gets Another Ironman Title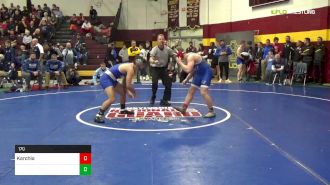 170 lbs Quarter_finals - Karchla vs Cumberledge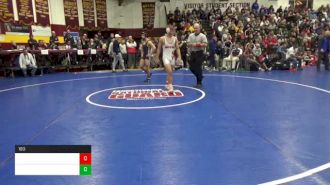 160 lbs Kyle Mosher, SouthSide vs DOM Mata, Blair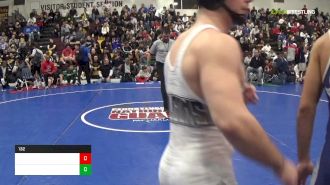 132 lbs Nick Moore, Graham vs Frankie Tal-Shahar, Amer. Heritage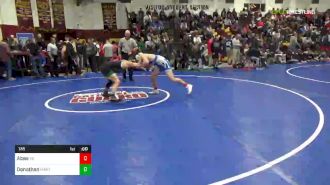 145 lbs Abas, RB vs Donathan, Mason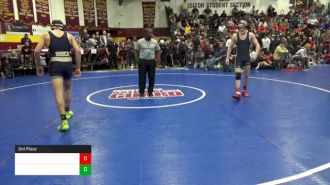 145 lbs Third_place - Travis Mastrogiavanni, Blair vs Cael Valencia, SJB
126 lbs Third_place - Kai Orine, Seckham vs Travis Ford-Melton, Marian Catholic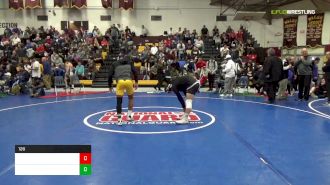 126 lbs Semi_finals - Witcraft vs Ford-Melton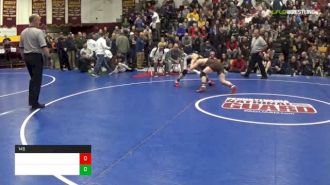 145 lbs Ryan Anderson, Beth. Cath vs Travis Mastrogiovanni, Blair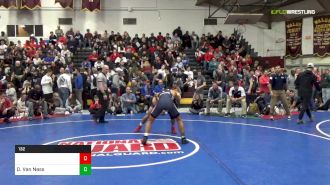 132 lbs Justin Rivera, LHP vs Shane Van Ness, Blair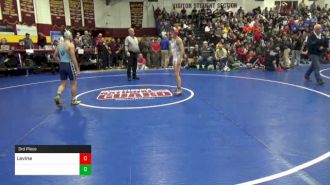 113 lbs Third_place - Timothy Levine, SJB vs Troy Spratley, Wyoming Seminary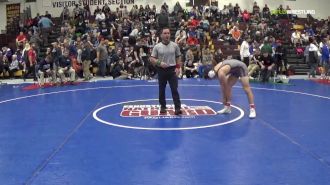 145 m Bryce Andonian, St Edward vs. Brayden Roberts, Parkersburg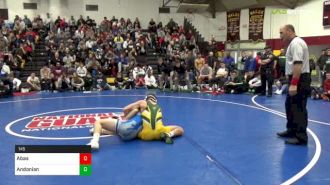 145 lbs Semi_finals - Abas vs Andonian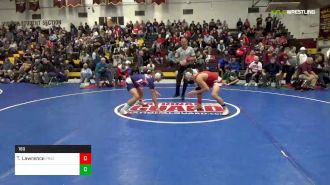 160 lbs Thayne Lawrence, Frazier vs Kyle Mosher, South Side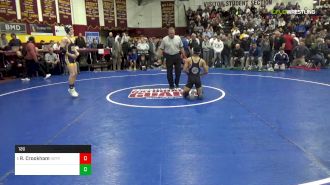 120 lbs Ryan Crookham, Notre Dame vs Chris Barnabae, MSJ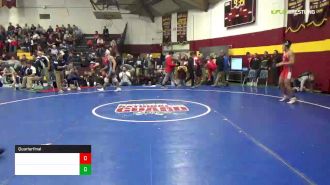 195 lbs Quarter_finals - Hatcher vs Ferreri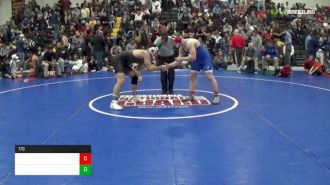 170 lbs Carson Kharchla, Ol. Liberty vs Christian Rodriguez, Selma
Pritts And ASU Recruiting Ironman 2018