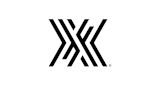 Jun 8-15
Piscataway, NJ | Lincoln, NE, US
Find Videos
Filter Videos

214 Videos

Style

Folkstyle

8

Freestyle

7

Greco

2

Positioning

Technique

Tilt

2

Head outside

1

High Crotch

1

Offense

1

Turns

1

Weight Class

Division

Content Type

Interview

116

Training

64

Feature

8

Preview

8

Recap

4

Podcast

3

Full Event Replay

1

Highlight

1

Match

1

Gender

Level

College

70

International

4

Freestyle

3

Training Type

People

Brandon Slay

3

Ronald Perry

2

Austin Gomez

1

BJ Futrell

1

Cory Cooperman

1

Dan Gable

1

Dan Vallimont

1

Doug Schwab

1

Jordan Burroughs

1

Matt Azevedo

1

Nate Carr Jr.

1

Richard Perry

1

Scott Moore

1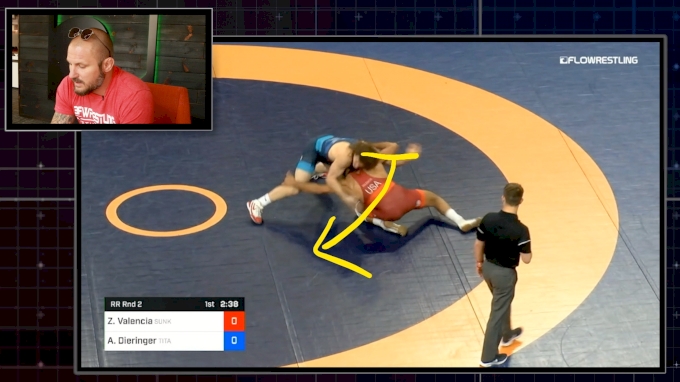 Unlock this video, live events, and more with a subscription!
Get Started
Already a subscriber? Log In
Can Ringer Do What The Rest Of The World Can Not?
May 20, 2019
Kyle Dake went unscored upon at the world championships last year in Budapest. But Ringer took him to criteria at the 2018 US Open. How will this match go?
---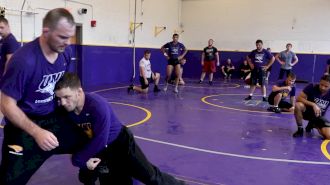 Doug Schwab Teaches Technique In Between Live Goes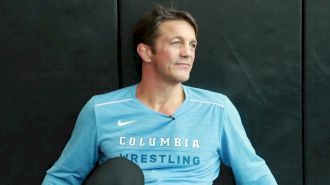 Kendall Cross, It Choked Me Up When Terry Didn't Win In Sydney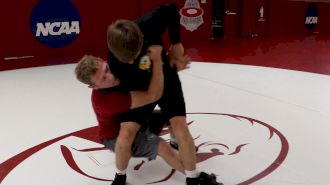 Shoop Had 15 Techs This Year, Mostly WithThis Tilt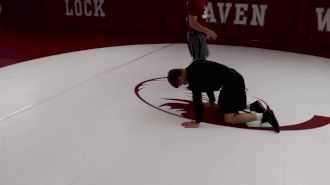 Kyle Shoop, Hazard Tilt Set Up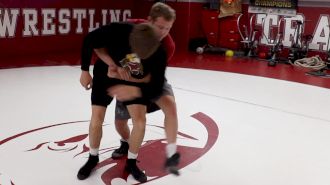 Kyle Shoop, Foot Hook Mat Return

Trent & Travis Paulson On The Transition To Virginia And Next Year's Team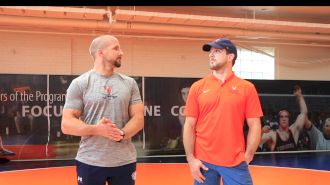 How Did Trent & Travis Paulson Get To UVA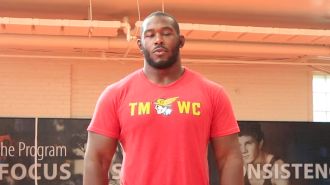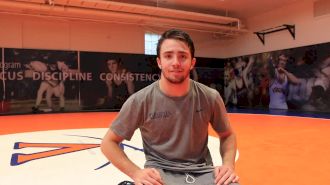 Jack Mueller - 'I Gave Spencer Lee Way Too Much Respect'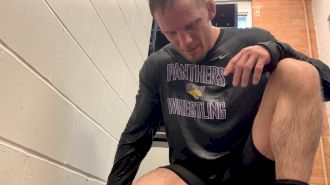 Let's Play Cards With Doug Schwab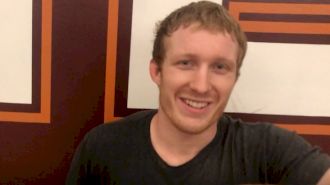 Jared Haught Joins The Virginia Tech Coaching Staff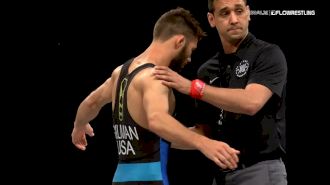 Gilman-Fix Scoring Highlights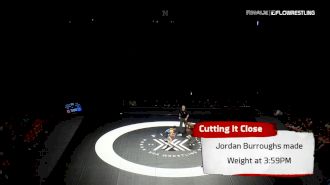 Burroughs-Imar Scoring Highlights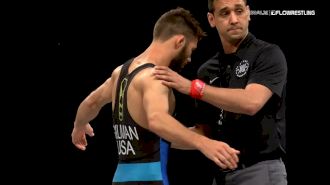 Gilman-Fix Scoring Highlights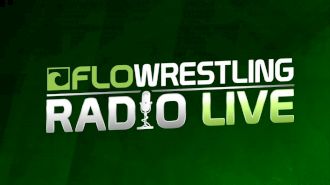 FRL 385: The Final X Mega Recap Show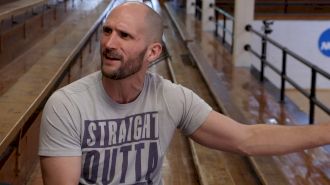 Lee Roper: Seeding, Yah Or Nah?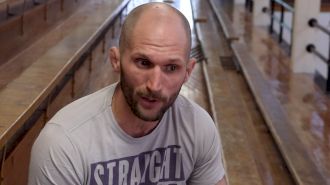 Should The National Tournament Be A Dual Tournament Format?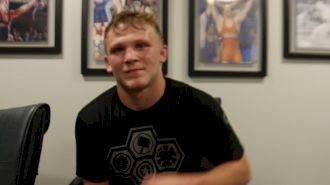 After Breakout Freestyle Season, Victor Marcelli Is Leaning Down For Folk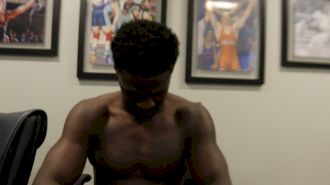 From South Florida to Charlottesville, Earl Hall Keeps Making Big Jumps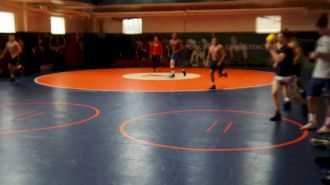 The Wahoos Warm Up With A Spirited Game Of Handball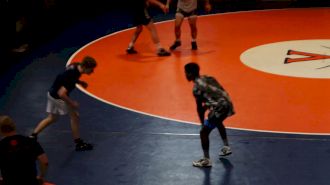 Cavaliers get a light work out in over the summer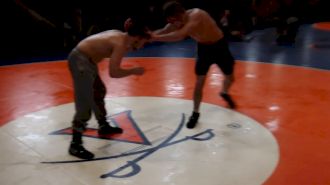 Jack Mueller drilling in the UVA wrestling room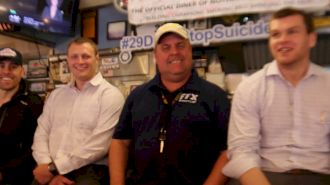 Milkshake Time at the 29 Diner With George Mason's Biggest Supporter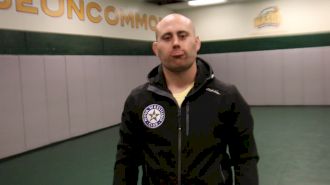 NOVA Wrestling Club Coach Tanner Sewell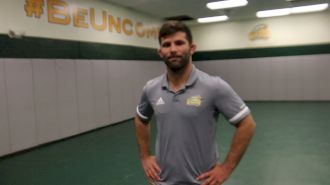 Beau Donahue: Theres No Reason GMU Can't Be A Wrestling School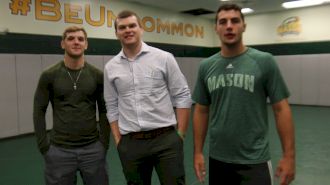 Get To Know 3 Patrios: Eli Spencer, Matt Voss & Colston DiBlasi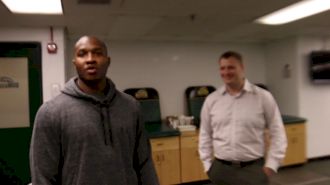 Frank Beasley Gives Us A Guided Tour of George Mason University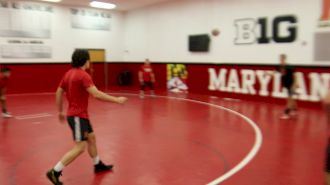 Four Square with the Maryland Terrapins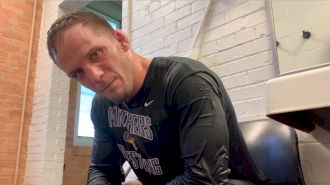 Doug Schwab Post Sauna Workout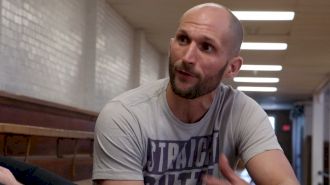 Lee Roper: Wrestling Mirrors Our Society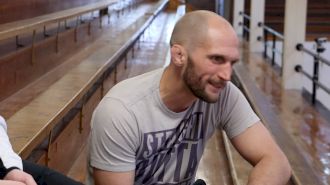 Lee Roper On Folkstyle vs Freestyle

Twas The Day Before Final X Lincoln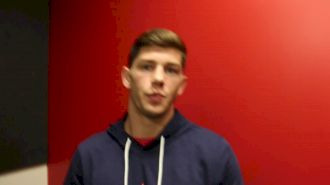 Ryan Deakin Does Not Have Hollow Bones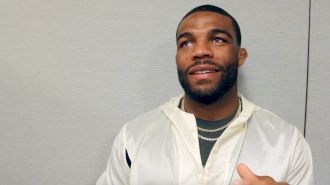 JB: I Wanna Wow The Crowd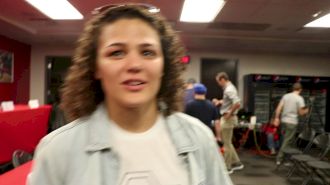 Kayla Miracle Is Ready To Go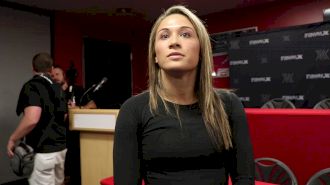 Alli Ragan Back After Injury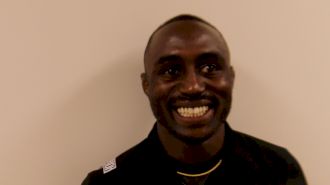 No Pressure For Ryan Mango He Is Ready For Final X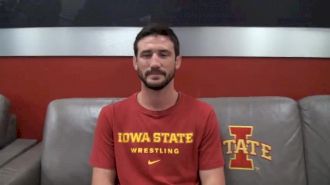 How It Ended At Iowa For Derek St. John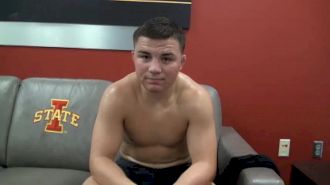 Austin Gomez On His Wild Freshman Season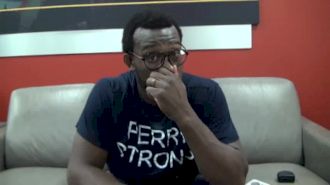 Gadson On Snyder: His Minds A Computer, But Computers Crash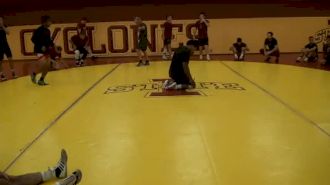 Guest Clinician Sammy Colbray Showing Bottom Work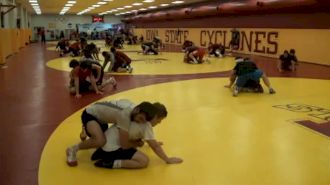 Cyclones Working Escapes And Takedown To Turns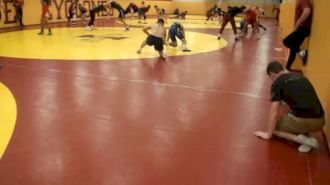 Carr/Parker And Gomez/Straw Live Go
David Carr Hitting Some Nastiness In Live Go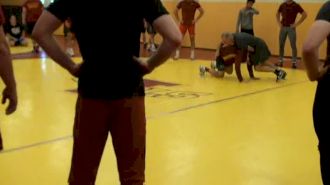 Cyclones Working Short Offense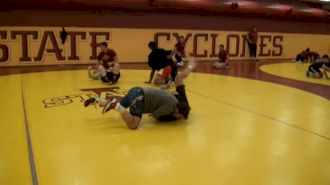 Iowa State Getting Out From Bottom Drill
Kyven Gadson Live Go (Period 1)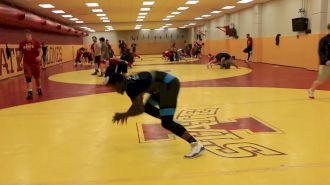 Kyven Gadson Stance And Motion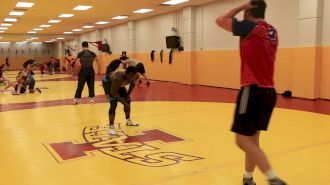 Kyven Gadson Live Go (Period 2)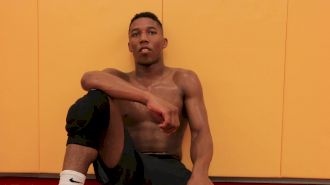 David Carr Is Ready For Junior Worlds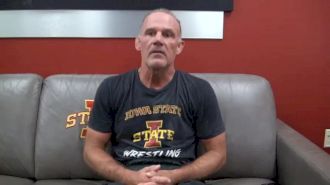 Kevin Dresser On The State Of Iowa, Brands Rivalry And Cyclones Next Year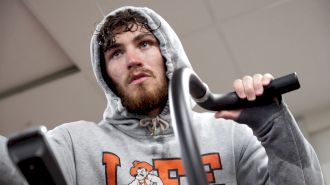 Daton Fix & OSU Three Days From Final X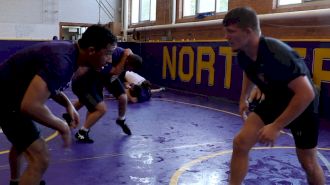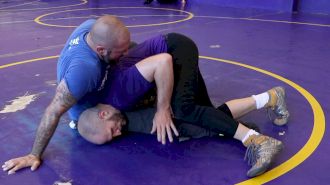 What Happens When Mike Mal And Lee Roper Nerd Out On Technique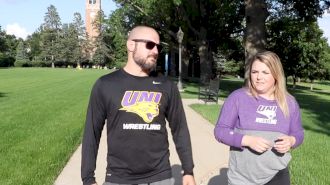 Allyson Schwab On Raising Boys In Wrestling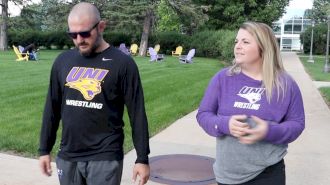 Allyson Schwab On Being A Part Of Doug's Passion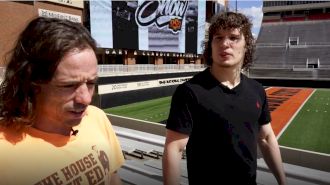 Dieringer On The Dake Situation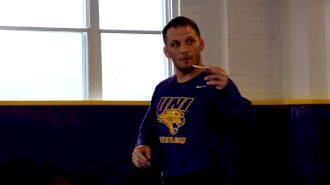 Doug Schwab: Today Is Just As Important As Any Other Day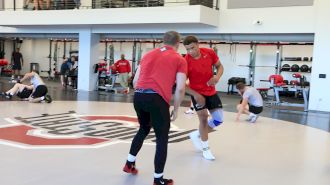 Kollin Moore And Greg Kerkvliet Drilling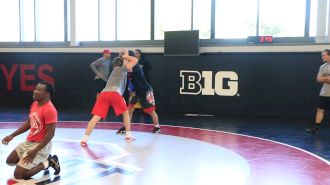 Sammy Sasso Going Live With Dylan D'emilio