The Iowa Hawkeyes add women's wrestling and hire Clarissa Chun as their coach and Iowa sanctions girls high school wrestling.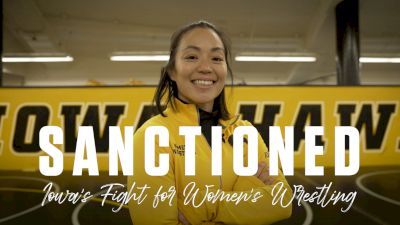 Sanctioned: Iowa's Fight For Women's Wrestling
Mar 7, 2022
The Iowa Hawkeyes was the first power five conference to start women's wrestling and they hired Olympic bronze medalist and world champion Clarissa Chun to be their coach. Additionally, Iowa girls high school wrestling had to fight to get sanctioned.