Everything Women's Wrestling is FloWrestling's show exploring a range of women's wrestling-related topics.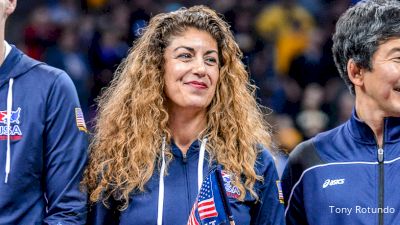 Afsoon Johnston and Olivia Lichti | Everything Women's Wrestling
Apr 11, 2022
Afsoon Johnston and Olivia Lichti join the show to talk about their stories in wrestling and the growth of the sport.
Order of Show
0:00 - Introduction
1:30-9:30 - Afsoon's journey in wrestling
9:30-12:20 - Afsoon reflects on her journey in Iran
12:45-15:45 - Olivia Lichti talks about her journey in the sport of wrestling and also discusses her work as a writer for international women's wrestling
15:45-17:41 - Afsoon discusses the scope and sequence of the book, "Afsoon," by Craig Sesker which chronicles her life in the sport.
17:41-22:50 - Who should read the book
22:50-27:00 - Afsoon reflects on the progress women's wrestling has made
27:00-32:00 - Book Club Guide: How can it be used? Who can use it?
32:00-33:09 - How to purchase a book and download the book guide
33:09-51:13 - Examples of questions from the book club guide. So many questions to generate valuable discussions!
51:13 - What topics (or guests) do Afsoon and Olivia think should be on the Everything Women's Wrestling Show?