Everything Women's Wrestling is FloWrestling's show exploring a range of women's wrestling-related topics.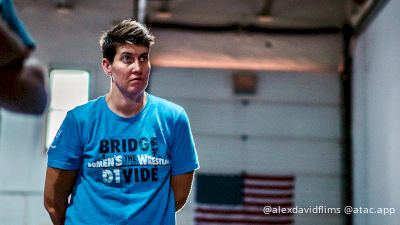 Moving The D1 Women's Wresling Needle With Emma Randall | Everything Women's Wrestling
Feb 1, 2022
Emma Randall joins the show in episode 5 to talk about D1 Women's Wrestling hurdles and how to get over them.
Order of show
00:00 Show overview
2:30 - Emma's background in wrestling. How she started.
4:45 - Emma's wrestling experience in college and time coaching world teams for USAW
15:30 - Thoughts on D1 women's wrestling programs. Where are we at? Where are we headed?
17:45 - What can people do to move the needle forward when a D1 school says they're not ready for a varsity women's wrestling program?
20:15 - Day 1 of starting a collegiate freestyle women's wrestling program. How to get started.
23:00 - How to bring together alumni, fans, athletes, coaches, faculty, etc. to form a working group that will work together to build momentum for women's wrestling at a college or university.
26:00 - Regional Training Centers: What are they? Who do they serve? How do you qualify? What developmental opportunities are offered?
35:13 - Emma explains how building D1 momentum means welcoming athletes of all ability levels. How does Emma balance this to give every woman what she needs?
39:40 - Data matters! How Emma is putting together metrics and making a compelling argument for a future varsity program at Columbia University.
42:39 - Competition opportunities for women wrestling at college freestyle clubs or RTC's affiliated with their schools.
44:12 - D1 women from across several schools to wrestle on a combined dual team at the Limestone College event Feb. 5-6.
45:45 - EIWA Championships will host 4 women's exhibition matches before the semi-finals round.
49:20 - Who Emma thinks is doing a great job to grow women's wrestling.
51:10 - UNC Wrestling is being vocal about making space for women.
53:20 - How can people help to create momentum at D1 Schools?