Everything Women's Wrestling is FloWrestling's show exploring a range of women's wrestling-related topics.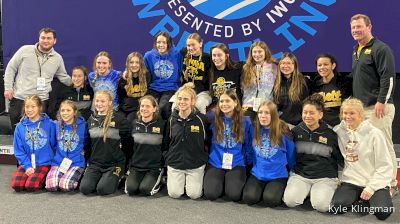 Iowa Sanctions & NCAA Convention Updates | Everything Women's Wrestling
Jan 24, 2022
Lori Ayres talks with Jacque Davis, Kyra Barry, and Julia Salata about women's wrestling developments from the NCAA Convention.
Order of Show
00:00 - Introduction / What's coming
1:00 - Iowa sanctions girls wrestling
5:38 - Quick bios: Kyra Barry, Jacque Davis, Julia Salata
11:40 - What does it mean to be in NCAA Emerging Sports Status?
14:58 - NCAA Convention Presentation: High School Stats
27:07 - NCAA Convention Presentation: College Stats
43:37 - NCAA Convention Presentation: Diversity in WW
45:10 - What's Next? What organizations are working to make this happen?
51:58 - Information about the D1 Women's Wrestling organization
54:17 - Flip the script