High School Insider: Closing the Door on 2021
High School Insider: Closing the Door on 2021
There were plenty of fireworks to close out the 2021 high school wrestling calendar. Let's get into some of the biggest stories in in the past couple weeks.
Jan 8, 2022
by Brendan Scannell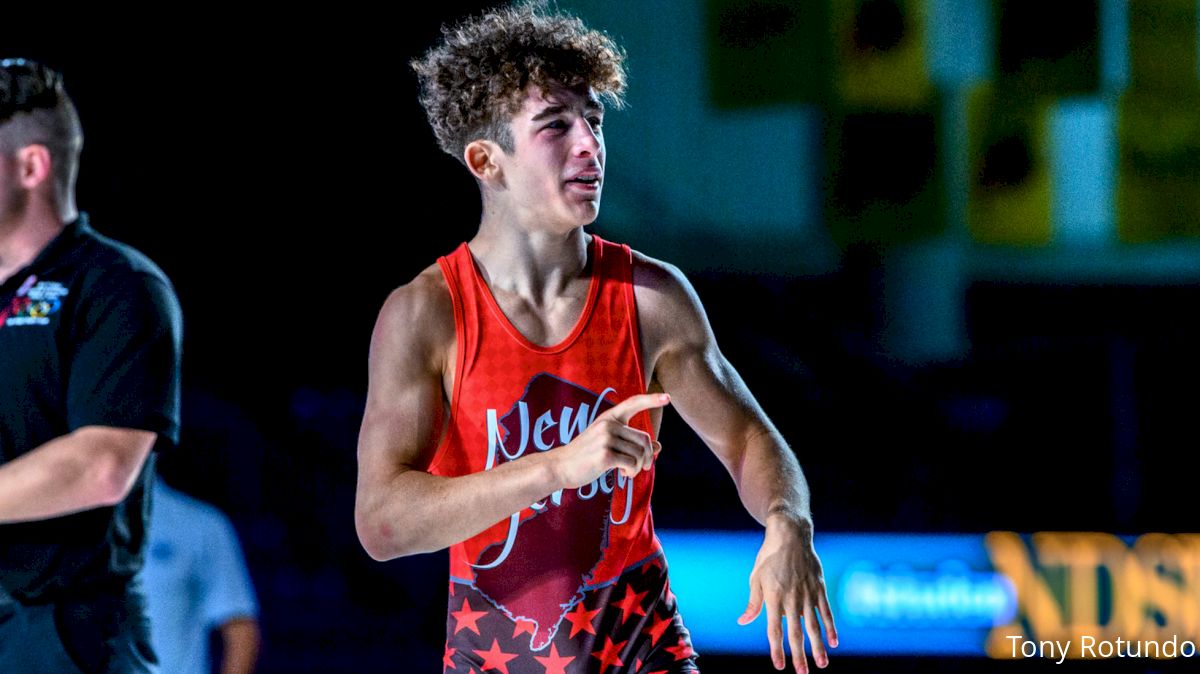 Unlock this article, live events, and more with a subscription!
Get Started
Already a subscriber? Log In
There were plenty of fireworks to close out the 2021 high school wrestling calendar. Let's get into some of the biggest stories in high school wrestling in the past couple of weeks.
Nick Feldman Goes 3-for-3 At Majors to Open the Season
The season has opened to plenty of chatter about the nation's pound-for-pound #1 wrestler and it's been with good reason. In only the first month of the season, Malvern Prep senior and Ohio State commit Nick Feldman is off to one of the best starts we've ever seen from a high school wrestler. A start that includes titles at Ironman, Beast of the East and Powerade, bonusing his way through the latter two. It's darn near the Triple Crown of the high school wrestling regular season and Feldman's made it look easy when we all know it isn't.
His toughest test came at Powerade, taking on #2 in the nation and Cadet World silver medalist Jim Mullen as part of the tournament's championship main event.
This was also Feldman's chance to win the first Powerade title of his career.
With his confidence at its peak, FloWrestling asked Feldman what his mindset was heading into that final against Mullen.
"A little nervous…mostly excited." Feldman said with a smile.
You wouldn't have guessed by his performance after he left no doubt with a 12-0 win.
Feldman has been the star of high school wrestling here in the early stages and it doesn't seem like that will be slowing down any time soon.
It's worth noting, Blair senior and Virginia Tech recruit T.J. Stewart nearly matched Feldman's 3-for-3 feat before falling in the Powerade finals to #8 Dayton Pitzer.
Knox Reigns Supreme in Yet Another Top 5 Matchup
From a guy who's on his way to finishing his career in dominant fashion, to one who's just getting started…but in the same dominant way.
Anthony Knox was one of wrestling's breakout stars in 2021 and the New Jersey freshman certainly finished the year with a bang.
After a busy offseason, we didn't get to see Knox at Beast of the East as expected. Instead, he made his New Jersey debut at the Sam Cali Memorial tournament and provided fans watching at home with the second national top 5 showdown in as many days. Once again, it was #1 who prevailed when Knox took out fellow Jersey boy and Super 32 third-place finisher, Adrian DeJesus, with an impressive 12-5 championship performance.
In the last few months now, we've seen Knox wrestle Cadet World silver medalist Luke Lilledahl, Cadet World champion Bo Bassett, and now #4 Adrian DeJesus, scoring 10 or more points in all three matches. Although Knox's high school career is still in its infancy stages, the excitement around this St. John Vianney freshman is as high as ever.
Knox has understandably been compared to Nick Suriano and, at the moment, seems to be dominating even more than the 2019 NCAA champ. But the tough matchups for Knox are hardly over. As we know, Jersey is dirty.
His 113-pound weight class in-state is a loaded one that aside from DeJesus includes, four state placewinners, Fargo All-American Carson Walsh and the returning state champ from Delbarton Dan Jones.
As it stands now, though, Knox is the #1 guy. That's for sure.
Brace Yourself For Another Bouzakis
Wyoming Seminary senior and Ohio State commit Nic Bouzakis delivered as anticipated in his return at Powerade cruising to the 132-pound title, but it was his brother – freshman Vince Bouzakis – who really stole the show.
The younger Bouzakis came into Powerade unranked and unseeded before brutalizing the 126-pound field for the title.
The biggest takeaway from his dominant championship performance? Man, is this kid physical. It's a level of physicality and intensity that clearly runs in the Bouzakis family. The younger Bouzakis explodes through his shots, finishes hard and is often looking to move straight into back points. That's what he did all tournament long at Powerade with a performance that was worthy of most outstanding wrestler, even if he didn't win it.
Bouzakis' round of 16 match was the standout when he overwhelmed #9 Dalton Perry by way of three takedowns. After that, he ran through the rest of his bracket with relative ease, winning 16-3 in the quarters and winning by first-period fall in the semis. In the final, he had to really grit his teeth and gut out a mean 5-4 victory over Maddox Shaw, someone Bouzakis had some history with, after losing to him previously. This time, Bouzakis wouldn't be denied.
"Obviously, that gave me a little bit of doubt in my mind, but, you know, I didn't let that get to my head too much and I just went out there and did my thing," Bouzakis told FloWrestling after winning the title.
All throughout the two-day tournament, Vince's older brother Nic was enthusiastically rooting him on from the edge of the mat in a way that those of us with brothers can certainly relate to.
Powerade also provided a chance to see Wyoming Seminary's team at full force for the first time this season and making its own case as the nation's #1 team. the PA prep school took home the title in its home state thanks to the return of Vince's brother Nic plus teammates Meyer Shapiro, who took home the title at 145 pounds, and previously top-ranked Gabe Arnold.
It's worth noting, though, Blair didn't have its full lineup wrestling at Powerade, just as Sem didn't at Ironman and Beast previously.
How About Him! 3 Guys Who Went From Unranked to Top 10 In the First Month of The Season
Brennan Van Hoecke (Palmetto Ridge, FL) — He was in control of his 138-pound Ironman semifinal with PJ Duke for almost five minutes and looked to have it all but won before the Super 32 champ Duke was able to storm back in sudden victory – this kid Van Hoecke is good.
LaDarion Lockett (Stillwater, OK) — The freshman 145-pounder from Cowboy Country shined at Ironman, rolling to the title in his high school debut.
Tahir Parkins (Nazareth, PA) — Parkins looked nasty on his feet and on the mat all weekend long at Beast of the East going from 58-seed to finalist, and now, a top 10 113-pounder in the nation.
Up Next: We're Headed West
Friday marks the start of the Doc Buchanan Invitational at Buchanan High School in California. The Doc Buchanan features a total of 22 nationally-ranked wrestlers, as well as by far the coolest trophy of any high school tournament in the country: a cowboy hat.
This year's Doc B is filled with the usual suspects including some of America's top teams like St. John Bosco, Clovis, and Poway, to name a few.
The 120-pound weight class is one of the standouts as its headlined by a mean top three that includes #2 Joey Cruz, #10 Brock Mantanona and #14 Brandon Cannon. Be on the lookout for some major rankings shakeups after this one.
132 pounds is another weight class to watch as it will feature some of the best quarters and semis of the tournament with four of FloWrestling's top 20 wrestlers in attendance.