MAC
Pair of NCAA qualifiers, conference champs getting fresh start in MAC
Pair of NCAA qualifiers, conference champs getting fresh start in MAC
NCAA qualifiers Ben Barton and Brent Moore, who are also past conference champions, have transferred to Mid-American Conference schools.
Sep 30, 2021
by Mark Spezia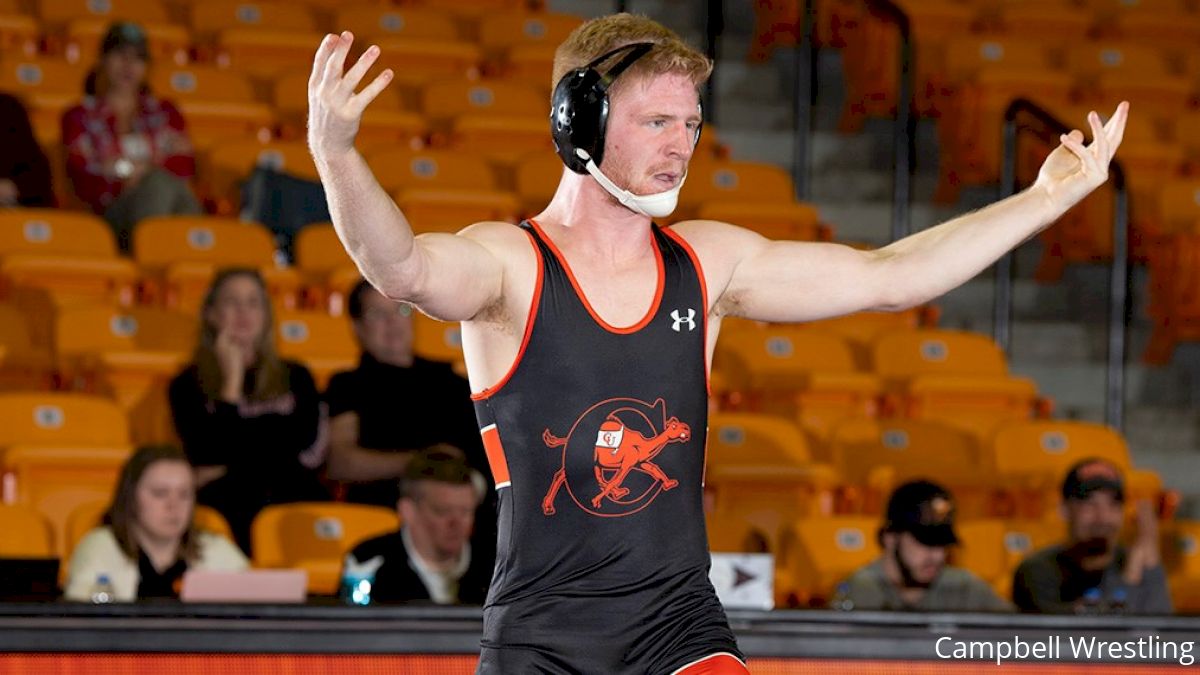 Unlock this article, live events, and more with a subscription!
Get Started
Already a subscriber? Log In
Lock Haven's wrestling team has been making good use of landmarks, both natural and man made, near its central Pennsylvania campus to prepare in earnest for the upcoming season.
Images and video have popped up on the program's social media sites showing the Bald Eagles running through fog along a power line before racing up a steep, tree-lined hill. They are also shown jumping on and off a set of sizable steps near a university building and bounding up another set of cement stairs rising above the Susquehanna River.
Among those immersing themselves in this conditioning has been Ben Barton, a two-time NCAA qualifier and conference champion, who spent the previous five seasons at Campbell University. In video posted Sept. 10, Barton is shown repeatedly pulling three round weights stacked on top of each other across mats.
Roughly 120 miles to the west, Clarion University's wrestlers began one morning earlier this month with a trail run at nearby Cook Forest State Park. Joining them with renewed zest for the sport was Brent Moore, an NCAA qualifier and ACC titlist at Virginia Tech before leaving wrestling entirely for more than a year.
Barton and Moore are eagerly anticipating writing the final chapters of their up-and-down collegiate careers after overcoming injury frustrations and, in Moore's case, depression and disillusionment.
They are easily the two most high-profile wrestlers who transferred to Mid-American Conference schools during the offseason.
Here is a look at their journeys.
BEN BARTON
The Louisville, Kentucky native rebounded from a disappointing 2019-20 season which ended after five matches due to an injury to finish 11-4 last season, including four major decisions and three technical falls.
Barton finished second at the Big South Conference tournament and made a second trip to the NCAA Tournament where he went 1-2.
"Nothing but love for the Camel Nation," Barton tweeted on March 20. "See you guys next year."
Plans changed, however, and he entered the transfer portal May 15 before revealing his next stop 10 days later.
"I'm excited to announce that I will be continuing my academic and athletic career at Lock Haven University," Barton tweeted. "LETS GO HAVEN NATION!!!"
Arguably, his most significant victory last season came against Appalachian State's Cody Bond, an NCAA qualifier who finished the season 13-6. Unfortunately, Bond avenged the defeat when he and Barton met in the Big South title match, but it marked Barton's third conference podium.
Known as Bennysnaps on social media, Barton became Campbell's 149-pound starter as a true freshman in the fall of 2016, finishing 15-13. Just four matches into his college career, he knocked off American's Micheal Sprague, a two-time NCAA qualifier who reached the round of 16 in 2019.
Barton went 10-9 as a sophomore during another injury-shortened season before a breakthrough season in 2018-19 during which he moved up to 157 pounds, captured the Big South championship, made the NCAA Tournament for the first time and finished 11-6.
Barton, who owns a 50-34 career record, should fill the 157 hole in the Bald Eagles' lineup. Jonathan Ross, last year's starter, entered the transfer portal on April 27.
At Trinity High School, Barton won a pair of state championships and went 138-12 his final three seasons.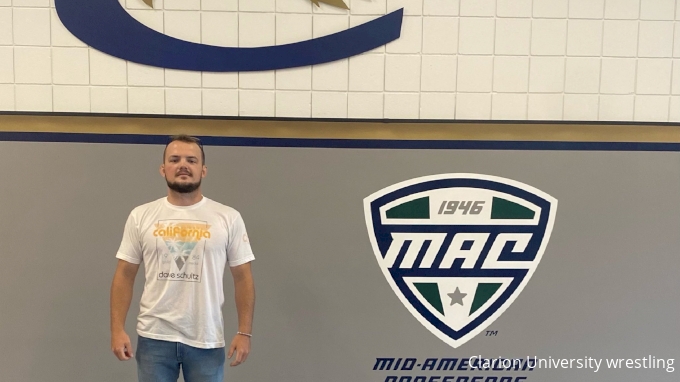 BRENT MOORE
No. 56 on the Class of 2016 Big Board, the St. Paris (Ohio) Graham standout was cruising right along during his first two seasons at Virginia Tech.
After going 26-7 as a redshirt during his first year, Moore became the Hokies' starter at 141 the next season.
Moore's most eye-opening win of that season came during the 2018 ACC Tournament. Roughly two weeks after losing to North Carolina State's Kevin Jack, Moore met him again for the conference championship.
This time, Moore stunned the three-time All-American and two-time defending ACC champion with a 6-4, overtime victory and was named the tournament Most Valuable Wrestler. He followed that with a 1-2 showing at the NCAA Championships to conclude the season 20-11. Moore also beat All-American Sa'Derian Perry (Old Dominion) that year.
During offseason freestyle training, however, Moore suffered a significant neck injury which eventually required surgery and forced him to miss the entire 2018-19 season. The grueling, exhaustive year-long recovery process took a toll on Moore's mental state.
At times, he found motivation hard to come by and sank into a bit of a depression. Clearly, Moore was not enjoying the sport as he once had.
Finally returning to competition as Virginia Tech's starting 149-pounder in the fall of 2019, Moore, on the surface at least, seemed to have snapped out of his funk.
After opening the season with losses to All-Americans Brock Mauller (Missouri) and Thomas Yahya (Northwestern), Moore pinned future NCAA runner-up Sammy Sasso (Ohio State) in a stunning 76 seconds, easily the most lopsided loss of Sasso's collegiate career thus far.
After a lackluster, 2-2 showing at the Cliff Keen Invitational on Dec. 6, 2019, however, Moore knew something was wrong and had a heart-to-heart talk with the Hokies coaching staff. They agreed Moore should take some time away from the team to get his head together.
He never returned.
Moore departed Virginia Tech about a month later, returned to his parents home in Ohio, began working for his father's installation contracting company and ceased working out.
More than a year passed and in March, Moore, now nearly 200 pounds, attended the NCAA Championships. He watched his younger brother Mitch, an Oklahoma junior, reach the round of 12 at 149.
While elated for his brother, something clicked in Moore as he followed the run another wrestler, Rider's Jesse Dellavecchia, to a second-place finish. Dellavecchia had also become disillusioned with the sport and left college wrestling for a year while working for a family business only to become a three-time NCAA qualifier and conference champion after returning.
"Really resonate with Dellavecchia's story, retiring for a couple years before he came back to wrestling," Moore tweeted on March 20. "Swear to god if I had somewhere to go I would do the same damn thing."
Known as Mr. Bonesaw on social media, Moore entered the transfer portal four days later, resumed working out with a vengeance and began looking for a new wrestling home.
"Feels good to be motivated again I haven't felt this way for like two years," the two-time Ohio state champion and Super 32 finalist posted on Twitter April 2. "Feeling hungry."
Clarion showed the most interest in Moore and assistant coach Brock Zacherl helped him negotiate the process of becoming college eligible again.
Moore, whose career mark stands at 28-16, made it official with a Twitter announcement on June 3.
"Crazy how life works man, I'm feeling like the luckiest man on the planet right now," he wrote. "HUGE shoutout to @BrockZacherl and @WrestlingCUP, the next couple chapters of my story are looking NICE right now."
Congratulatory messages flooded Moore's social media accounts.
"Proud of you bro! It takes a man to admit his weaknesses and struggles to the public," tweeted three-time All-American David McFadden, one of Moore's former Virginia Tech teammates. "Can't wait to watch you bounce back."
After dropping significant weight, Moore should start at 149 for Clarion. Seth Koleno, last year's starter, is expected to return to his more natural weight of 133 pounds.
"Been a long time coming and I'm pumped to give this wrestling thing one more go," Moore tweeted last week.