SEC
Karen Weekly Announces Hiring of Chris and Kate Malveaux
Karen Weekly Announces Hiring of Chris and Kate Malveaux
After the retirement of Ralph Weekly, Karen Weekly announces the addition of Chris and Kate Malveaux to Tennessee's coaching staff.
Jun 26, 2021
by FloSoftball Staff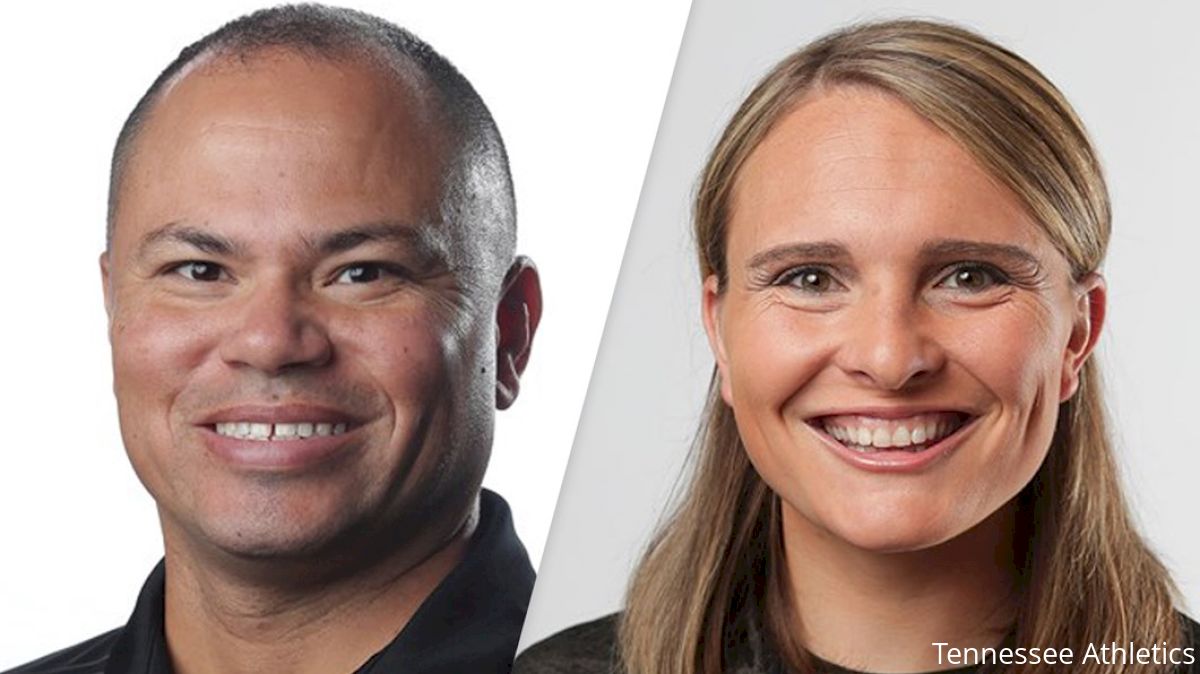 KNOXVILLE, Tenn. – On Friday, Tennessee softball head coach Karen Weekly announced the addition of Chris and Kate Malveaux to the Lady Vols' coaching staff.
"I feel like we hit a bottom of the 7th game-winning grand slam with the hire of Chris & Kate Malveaux," Weekly said. "Both are students of the game and exceptional teachers. Chris is one of the best and most innovative hitting coaches in college softball. Kate is an excellent catching instructor and has also spent extensive time coaching hitting during her career. Most important, they are high quality people who will bring passion and energy to work every day. They share our goal of winning and bringing championships to the Lady Vols. It's a great day for UT Softball."

Chris Malveaux, a Houston, Texas, native has spent the past three seasons at Missouri as an assistant coach and two years as an associate head coach. During his three seasons in Columbia, the Missouri offense improved each year – hitting .284 in 2019, .290 in the COVID shortened 2020 season and jumping up to .320 in 2021.

This past season, the Tigers .320 batting average ranked second in the Southeastern Conference. The Mizzou squad finished the 2021 season with 91 home runs, 382 runs scored and 184 extra base hits.

Championed as one of the nation's best hitting coaches, in 2019 Mizzou's Brooke Wilmes was named to the All-SEC first team, as well as NFCA Second Team All-Southeast Region, in her first year under Chris Malveaux. Then freshman Jazymn Rollin was a Top 25 finalist for the NFCA/Schutt Sports Freshman of the Year that same season.

Prior to joining Missouri, Chris Malveaux was the video coordinator at Kansas in 2018 and served as the associate head coach at Louisiana from 2016-17 – it was his second stay with the Ragin' Cajuns as he was an assistant coach with ULL from 2009-11.

The 2010 Louisiana staff was selected as the NFCA South Region Coaching Staff of the Year after compiling a 45-18 record, making an NCAA Super Regional appearance and No. 16 national ranking. In his five combined seasons at Louisiana, Malveaux was a member of five Sun Belt Conference and Tournament Championships, five NCAA Regionals and two NCAA Super Regional bids.

Chris Malveaux served as an assistant coach at Bradley from 2012-15 and was the head coach at McNeese State from 2005-08 after being promoted from assistant coach, a title he held at McNeese from 2002-04.

Chris Malveaux is a 2001 graduate from Texas A&M and will serve as Tennessee's assistant/hitting coach.

"We are so very fortunate to have this opportunity to be a part of Rocky Top," Chris Malveaux said. "Thank you to the Weekly's for trusting us to be a part of this historic program. Ralph and Karen have made such a tremendous impact in the world of softball. It's truly an honor to have their trust in not just continuing, but building onto its success. We can't wait to get in and get to work in helping bring Tennessee back to the Women's College World Series.

"I would like to thank Larissa Anderson for the opportunity to come to Missouri and to be a part of something special. Also, I would like to thank Jim Sterk, Sarah Reesman, Brian Brown, and the rest of Missouri administration and staff for their support and leadership over these last three years. To the Missouri fans and community, you make that place special and I will be forever grateful to play a small role in contributing to that program. Last but not least, I will be forever indebted to those amazing athletes and their families. Thank you for allowing me and my family be a part of your lives and to have the privilege of being one of your coaches."

Kate Malveaux, formerly Kate Singler, will also join the staff as a volunteer assistant coach. Kate Malveaux was on the Missouri softball staff the last two seasons as its director of operations.

"This is such an exciting time for Lady Vols softball, and we are so grateful for this opportunity to be a part of such an iconic program and university," Kate Malveaux said. "I am humbled to join Karen's staff and am grateful for her vision of how Chris and I can help take this program to the next level.

"Thank you so much to Larissa Anderson, the student-athletes, staff, administration, and the fans at Mizzou for allowing us to be a part of such a special program that changed our lives in the best way. Going on the journey with Mizzou Softball taught me so much about myself and life, and I owe so much of that to Coach Anderson, the team, and Mizzou Athletics.

"I am beyond thrilled to get back on the field and am honored to do so in orange and white. This is a program that's so rich in tradition and they are fierce competitors. With the groundwork laid by Karen and the strong commitment of women's athletics at Tennessee, the sky is the limit for this group."

A standout softball player at Bradley, Kate Malveaux served as a volunteer assistant coach for the Braves in 2012. As a player, she was a second-team All-Missouri Valley Conference selection and a first-team MVC Scholar-Athlete. Kate Malveaux also earned First-Team Capital One Academic All-District V honors her senior season.

In her junior and senior seasons, she led Bradley in RBIs back-to-back years, becoming just the fifth player in program history to do so.