USA Wrestling
Stars, Squads And Storylines To Watch At Junior Duals
Stars, Squads And Storylines To Watch At Junior Duals
Several star-studded lineups will be on display this week in Tulsa at the Junior National Duals.
Jun 16, 2021
by Andy Hamilton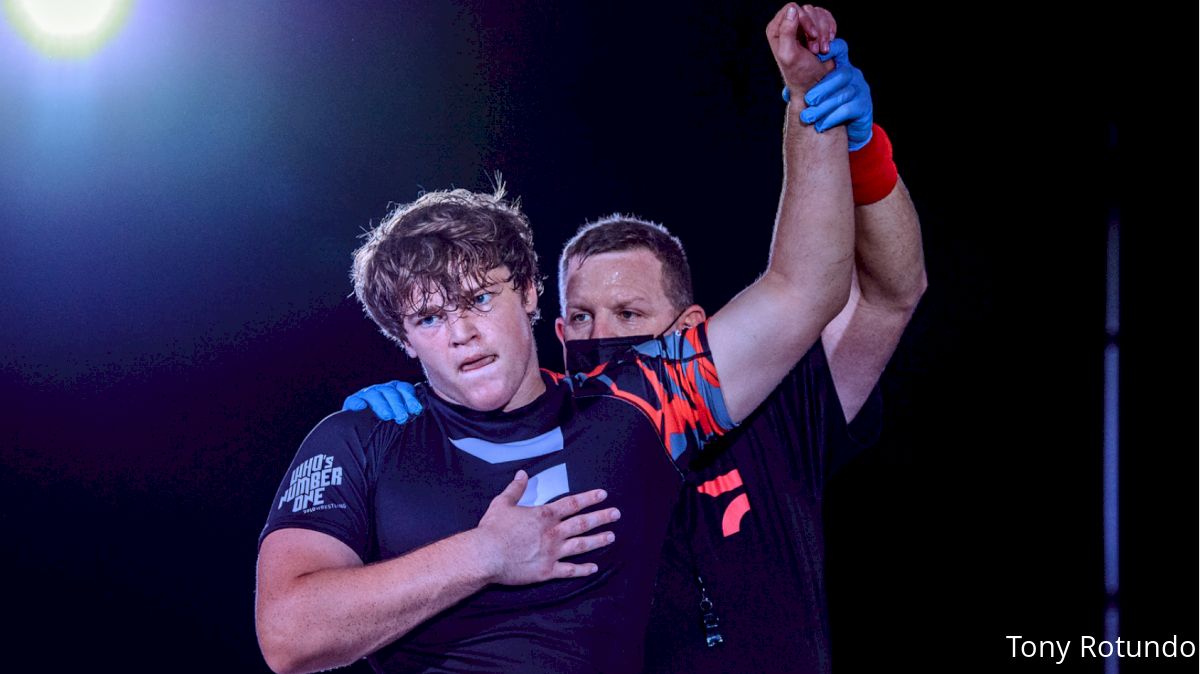 TULSA, Oklahoma — Put a National Duals tournament on Oklahoma soil and you can be sure the home state will field a hammer-filled roster capable of contending for a title.
Stage a National Duals tournament anywhere and Illinois will likely assemble a championship-caliber squad.
Throw in Minnesota — a state with a burgeoning reputation for high-level performance in the Olympic disciplines and a roster loaded with key figures from the group that swept the 16U National Duals titles two years ago — and the stage is set for a highly competitive title race this week at the Junior National Duals.
But that's not it.
California, Georgia, Iowa and Ohio put together star-studded lineups and other rosters are dotted with household high school names.
The Junior Duals begin Wednesday at the Cox Convention Center. The two-day Greco-Roman tournament kicks off at 9 a.m. with freestyle competition beginning on Friday. All of the action will be streamed live on Trackwrestling.
Here's a look at some of the squads, stars and storylines to watch this week in Tulsa:
— Illinois has won each of the last three Greco titles at the Junior Duals and came one freestyle victory short of a sweep in 2019 when the last tournament was held. Luke Surber's victory in the final bout lifted Oklahoma to the freestyle title that year and the home state has another loaded lineup this year.
— Fargo champs John Wiley, Cael Hughes and Jordan Williams and 2019 Cadet World Team member Kyle Haas are surrounded by more Division I-bound talent in the Oklahoma lineup.
Fargo Greco finalist Benjamin Aranda and Fargo double All-American Kannon Webster anchor an Illinois lineup that's dotted with highly credential wrestlers.
— Caleb Thoennes, Jore Volk, Derrick Cardinal, Chase DeBlaere, Anthony Tuttle, Landen Johnson, Max Balow and Gavin Layton wrestled on Minnesota's championship-winning 16U team in 2019. The Minnesotans have supplemented that group with Cadet World Team member Gavin Nelson and Fargo 16U champ Quayin Short.
— California's lineup includes lightweight hammers Joey Cruz, Andre Gonzales, Carter Bailey and Maxximus Martinez. Iowa assembled perhaps its best freestyle lineup in more than a decade with two-time Fargo champ Drake Ayala and Cadet World Team member Nate Jesuroga at the front end and Georgia has its hammers at the back with Matthew Singleton, Gabe Arnold, Noah Pettigrew and Chase Horne forming perhaps the best upperweight quartet in the tournament.
— Illinois doubled up on titles in 2019 when it hauled home another Greco championship and notched its first in women's freestyle. More impressive, the women's group collected the title two years before the state sanctioned girls high school wrestling. This year's lineup includes #2 112-pounder Mia Palumbo and #3 127-pounder Alexis Janiak.
Wrestlers To Watch:
Drake Ayala (Iowa) — A three-time Iowa state high school champ who's joining the Hawkeyes after winning a pair of Fargo titles and a Super 32 belt.
Rose Cassioppi (Illinois) — The nation's second-ranked 164-pounder is coming off a Cadet Pan Am title.
Savannah Cosme (Colorado) — A Cadet World Team member who's ranked #2 nationally at 132.
Joey Cruz (California) — A California state finalist who's ranked third nationally at 120 pounds.
Montana DeLawder (Pennsylvania) — One of the most decorated wrestlers in the women's freestyle field. Captured a Fargo title in 2019.
Kyle Haas (Oklahoma) — The Oklahoma State recruit won titles in both styles two years ago at the Cadet World Team Trials.
Chase Horne (Georgia) — The nation's top-ranked heavyweight reached the Super 32 finals last fall and posted a win at Who's No. 1?
Cael Hughes (Oklahoma) — Reached the Fargo finals two years ago in both styles and won a freestyle title.
Nate Jesuroga (Iowa) — Surged to the top of the national rankings at 113 this spring after making the freestyle Cadet World Team.
Gavin Nelson (Minnesota) — One of the most impressive performers this spring at the Cadet World Team Trials. Currently ranked #2 nationally at 220.
Mia Palumbo (Illinois) — Won Fargo 16U and Junior titles in 2018.
Braeden Scoles (Wisconsin) — A two-time Wisconsin state champ who moved up to #10 in the national rankings at 160 after a strong showing at the Cadet World Team Trials.
Matthew Singleton (Georgia) — A three-time Fargo All-American who added to his resume this spring when he made the Junior World Team in Greco.
Brian Soldano (New Jersey) — The third-ranked 182-pounder in the country is a Super 32 champ who's known as one of the nation's most dangerous wrestlers.
Jett Strickenberger (Colorado) — Won a Fargo 16U freestyle title in 2017 and made the Cadet Greco World Team in 2019.
Victor Voinovich (Ohio) — The Oklahoma State-bound senior is a two-time Fargo All-American who can rack up quick points with his freestyle top skills.
Jore Volk (Minnesota) — A four-time Fargo All-American, three-time finalist and two-time champ who recently committed to Wyoming.
Kannon Webster (Illinois) — The #21 prospect on the 2023 Big Board recently committed to Illinois.
John Wiley (Oklahoma) — An Oklahoma recruit who swept Fargo 16U titles in both styles in 2019.