FloWrestling 4: Burroughs vs. Taylor
Jordan Burroughs vs David Taylor Scoring Breakdown Before January 13th
Jordan Burroughs vs David Taylor Scoring Breakdown Before January 13th
Mike Mal takes an in-depth look at how every point was scored in the four-match series between Jordan Burroughs and David Taylor.
Jan 4, 2021
by Mike Mal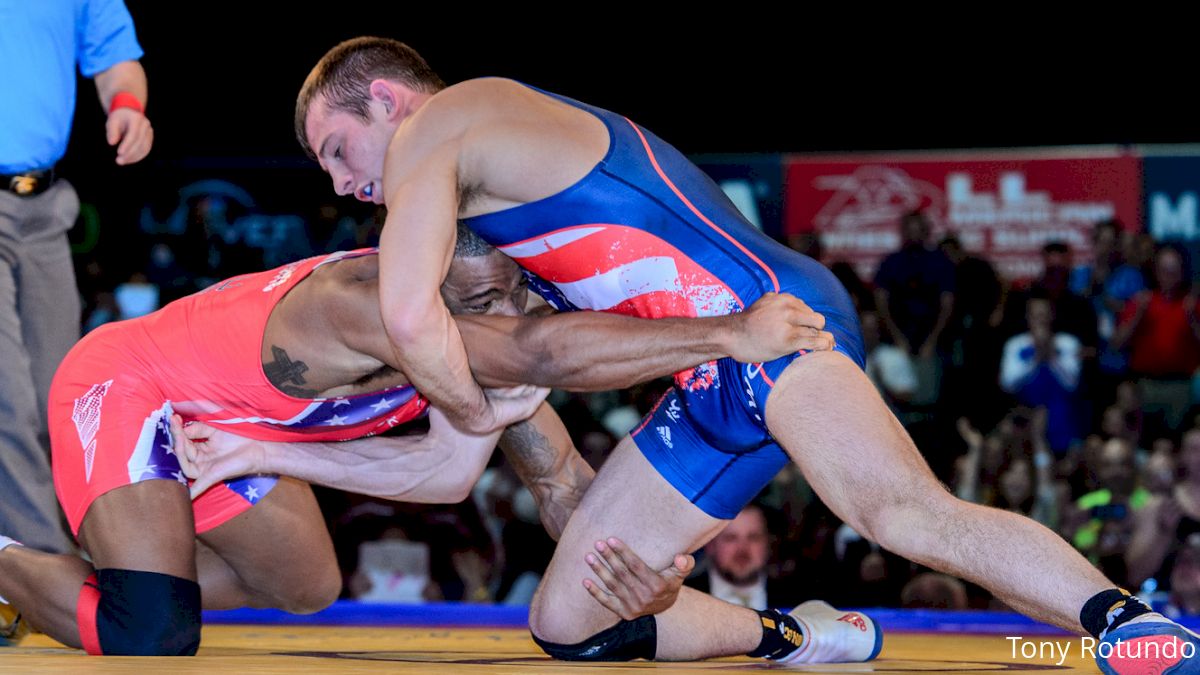 We are just a few days away from David Taylor and Jordan Burroughs live from Austin Texas. The action in these matches can be so intense and hard-hitting it's sometime difficult to be able to understand and truly appreciate the level of technique, athleticism and tactics that go into a match of this caliber. With that in mind it helps to take a look back at the rivalry and and see the way that it was scored so that you have an idea of what to expect in the upcoming match.
Some Pertinent Numbers
Match 1 - 8
Match 2 - 13
Match 3 - 8
Match 4 - 11
Average Points Scored Per Match - 10
David Taylor Point Total Over 4 Matches - 14
Jordan Burroughs Point Total Over 4 Matches - 26
What have We Learned?
David Taylor Is A Superior Scrambler
You can't really bill this match as "Jordan Burroughs' Offense vs David Taylor's Defense" because both wrestlers are so prolific in both aspects of the sport, but by looking at the numbers it's obvious David's best chance of scoring is on defense. Out of the three, 2-point scoring actions only one of them was generated from offense, the other two were from scrambles.
JB's Got A Good Double
Ok, I realize this is not earth-shattering news, however it is important to point out that 18 out of the 22 offensive points that Jordan Burroughs scored were finished with a double, seven of which started as doubles.
What To Look For On Saturday Night
I think the match will come down to two positions. First, in the hand fight if Jordan allows David to hang on to a collar tie for any extended period of time there is a good chance that David blows this thing wide open. The second position has a lot to do with Jordan's double leg, but more specifically the way that David defends that double leg. If he forces Jordan to his right leg hes got a chance, if he forces Jordan to his left leg Jordan will score. More on this position in a video breakdown asap.