2020 Who's #1
Iowa Commit Drake Ayala Eyes 2020 Who's #1 & Much More In His Senior Season
Iowa Commit Drake Ayala Eyes 2020 Who's #1 & Much More In His Senior Season
FloWrestling caught up with Iowa commit and lightweight stud Drake Ayala to talk about joining the Hawkeyes, Who's #1, and more.
Sep 23, 2020
by Anna Kayser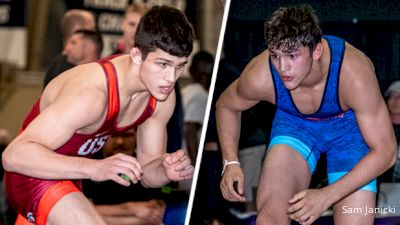 Unlock this video, live events, and more with a subscription!
Get Started
Already a subscriber? Log In
Unlock this article, live events, and more with a subscription!
Get Started
Already a subscriber? Log In
In March, the question of what dominance Iowa's lineup would hold following the career of two-time NCAA champion Spencer Lee was answered with the verbal commitment of one of the best lightweight recruits in the country.
Drake Ayala, a product of Fort Dodge, Iowa, announced his decision after a process that included a consideration of Ohio State and visits to Michigan, Iowa State, and North Carolina.
Watch 2020 Who's #1 LIVE on FloWrestling | October 3
"In all my visits, [Iowa] is what made me feel like home," Ayala told FloWrestling. "All the guys there just clicked; the training style and everything I feel like was in my favor there. I just felt like it was the best fit for me all around."
The opportunity to learn from some of the best wrestlers in the country and the world was a sticking point for Ayala in his recruitment. Iowa's program is built on more than just growing elite wrestlers, and that's something that was clear while in the process.
"Just really getting to talk to [head coach Tom Brands] and know him on my visits . . . [I learned] just that [the coaches are] really good people and they care about the person you're becoming and wrestler," Ayala said. "It's not just about the wrestling — it's about the person you're becoming, and I mean I could tell by talking to them and looking them in the eyes that they really do care about you, so it's exciting. It's hard to not want to go there."
As a two-time Iowa high school state champion at 120 pounds, Ayala is currently ranked as the No. 2 120-pounder in the nation and No. 7 on FloWrestling's 2021 Senior Big Board.
A two-time Fargo champion as well, Ayala will be competing at Who's #1 to open October and Super 32 a few weeks later. There, and throughout all the national tournaments he's been in throughout his career, is where his goals for his college career begin.
Mike Mal analyzes Ayala's chances at 2020 Who's #1: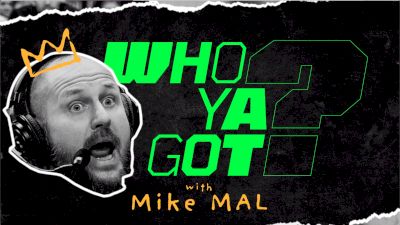 Unlock this video, live events, and more with a subscription!
Get Started
Already a subscriber? Log In
"There's just certain aspects of being in a cup tournament that's a lot different than being in a high school season," Ayala said. "I think that really prepares me for college, I mean, those long grueling tournaments where you wake up the next morning and are super sore and have to go wrestle the best kid in the country — you're going to get that in college every weekend. I love that feeling."
His goals are as follows: Win Who's #1 and Super 32 before hopefully earning his third state title in February 2021.
When looking back on his career, Ayala attributes his growth not to the tournaments where he won or wrestled at his best, but the ones where he didn't.
"There were some tournaments that were good for me and I think there were some tournaments that were bad, too, but those bad tournaments I think I learned a lot," Ayala said. "In some cases, those bad tournaments are more important than the good ones. I thought I had a pretty good career, I mean there's always room for improvement and I'm looking forward to my senior year."
Now, as the probable 125-pounder to follow in Lee's footsteps, Ayala has his collegiate goals in mind even through this next period of his career before he dons the black Iowa singlet.
"The goals I made for myself I made a long time ago, they're not just when I'm on campus or anything," Ayala said. "Obviously, my goal is to be a national champion my freshman year and then go from there and hopefully be a four-time national champion, like everyone's goal. But really just get better every day and become a better person and wrestler."
---
Anna attended the University of Iowa, where she covered multiple sports from volleyball to football to wrestling. She went to Pittsburgh in March 2019 for the NCAA DI Wrestling Championships and did live coverage of the entire event and Spencer Lee's second-straight NCAA title. Follow her on Twitter.