Who Scored The Most Points At 74kg At The 2019 WC's
Who Scored The Most Points At 74kg At The 2019 WC's
Mike Mal takes an in-depth look at just who scored the most points in the 2019 world championships at 74kg.
Aug 20, 2020
by Michael Malinconico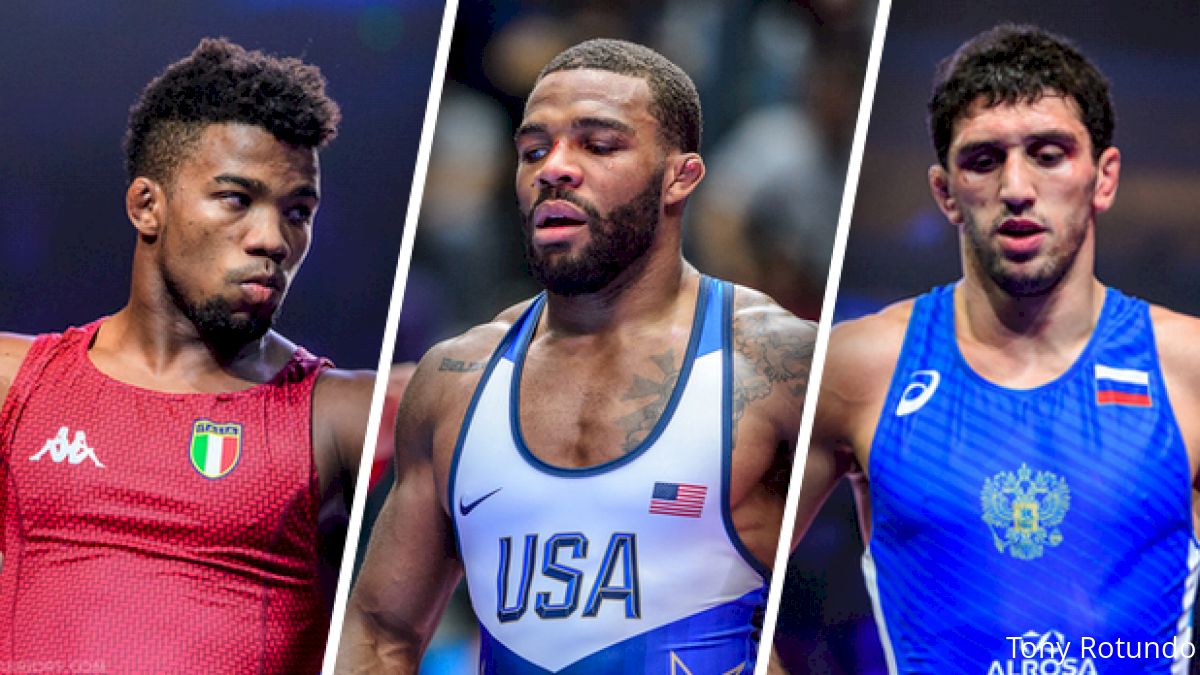 Unlock this article, live events, and more with a subscription!
Get Started
Already a subscriber? Log In
Who, What, and How Are Points Being Scored At 57kg: Part 3, Who
It's worth repeating: My goal is to run through the 2019 World Championships in its entirety and see who, what, how, and when points are scored at the highest level of the sport. I'm going to start with the most meaningful rounds of the tournament: the quarters, semis, repechage, and medal rounds. This will give me the ability to look at how trends present themselves in different weight classes. Once I get a good collection of data from each weight class, I'll go back and add in the round of 16, round of 32, and the qualification round. The questions that I hope to answer in this series are as follows:
What - What tech and what position is scoring the most?
Who - What athletes from what countries are using which tech to score?
When - What technique works in what rounds?
How - Which setups, and which ties are being used to get to the scoring tech, and which finishes are used the most?
Yesterday we spent some time looking at just how the athletes at 74kg scored points. Today we're going to see who these athletes are, what country they represent, and in which rounds they score the most.
It's very easy for me to get caught up in the minutia of information collection, so sometimes when I start doing these data-heavy pieces I have to stop and remind myself of the main objective. The idea, especially in regards to giving you who is scoring and when, is more about game-planning for a particular opponent and how we look at it.
For example, I'm going to give you the number of points that all of the athletes scored in the meaningful rounds of this particular World Championships, but the stat that is probably more valuable is the average points scored per match. Why, you ask? Because then you have an idea, as a coach, as to how many points you will have to score to beat that person.
Your Medalist
Gold medal - Zaurbek Sidavov, RUS, 14 Points
Silver medal - Frankie Chamizo, ITA, 11 Points
Bronze medal - Jordan Burroughs, USA, 21 Points
Bronze medal - Zelimkhan Khadiev, FRA, 9 Points
Unlike 57kg the gold medal winner did not score the most points, he just scored them at the right time. Jordan Burroughs outscored the field by a considerable margin.
The Rest Of The Field
Kamil Rybicki, POL, 13 Points
Daniyar Kaisanov, KAZ, 9 Points
Seungchul Lee, KOR, 9
Mao Okui, JPN, 6 Points
Another thing that makes a lot of sense, but is still interesting to see play out is that it helps your medal chances to make it to the semifinals. For the second weight class in a row, the wrestlers that made it to the semifinals wound up winning a bronze medal.
Highest Averages In The Meaningful Rounds
Jordan Burroughs - 7 Points
Zaurbek Sidavov - 4.67 Points
Frankie Chamizo - 3.67 Points
Zelimkhan Khadiev - 3 Points
If you're a JB fan this has to put a smile on your face, but just in case you think that this is an outlier result I went back to the other rounds of the same tournament and took the average scores
Highest Averages From All Rounds
Jordan Burroughs - 7.6 Points
Zaurbek Sidakov, 6.6 Points
Frankie Chamizo - 6.2 Points
Zelimkhan Khadjiev - 4.8 Points
What Have We Learned
That extra match in the repechage makes a big difference; this is the second weight class in a row that the semifinalist has won in the bronze matches. It will be interesting to see if this trend continues.
Jordan Burroughs scores a lot of points, however, one thing that isn't mentioned above is while he may have the highest total points scored and the highest average, but he may also have the smallest margin of victory too. In the opening round of his tournament while Sidakov and Chamizo were blanking their opponents in 10-0 techs, Jordan Burroughs was in absolute burner with Nurikau from Belarus. Check it out here.