What Technique Scored For 74kg Wrestlers At The 2019 WC
What Technique Scored For 74kg Wrestlers At The 2019 WC
Examining what, when, who, and how points were scored at the 2019 World Championships in the 74kg weight class.
Aug 17, 2020
by Michael Malinconico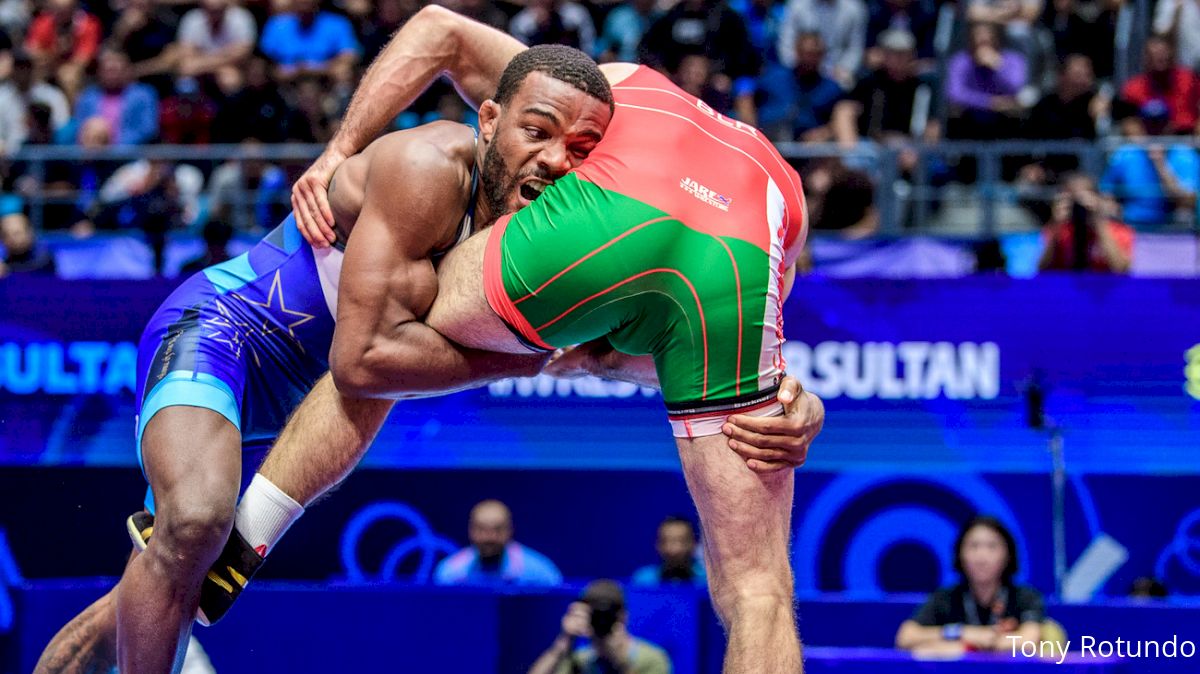 Unlock this article, live events, and more with a subscription!
Get Started
Already a subscriber? Log In
What, When, Who, & How Are Points Being Scored At 74kg: Part 1, What Is Scoring?
My goal in this series of articles is to run through the 2019 World Championships in its entirety and see who, what, how, and when points are scored at the highest level of the sport. I'm going to start with the most meaningful rounds of the tournament: the quarters, semis, repechage, and medal rounds. This will give me the ability to look at how trends present themselves in different weight classes. Once I get a good collection of data from each weight class I'll go back and add in the round of 16, round of 32, and the qualification round. The questions that I hope to answer in this series are as follows:
What - What tech and what position is scoring the most?
Who - What athletes from what countries are using which tech to score?
When - What technique works in what rounds?
How - Which setups, and which ties are being used to get to the scoring tech and which finishes are used the most?
Let me start by saying that I love this weight class. Not just because of what it was in 2019 at the world championships, but because what it has been and what it could be.
Most extremely fit males in their most formidable years weigh somewhere close to 163 pounds, so there is a great grouping of styles that populate the weight category on any given year. Combine that with the flux that comes from different weights during an Olympic year and the fact that weigh-ins are only two hours before the start of the competition and that stacks up to great performances from the best athletes on the planet.
Like I mentioned before, 74 isn't just awesome for what it was, but what it could be as well. Imagine a bracket with Burroughs, Dake, Chamizo, and Sidakov. Now add in perennial medal contenders like Hasanov and Shabanov that have moved up to 86 since the move to two-hour-weigh-ins, now add guys that have won medals at 70kg like Gazimagomedov, James Green, and Kurbaniliev. (If those guys are reading this . . . my DMs are open.)
Total Points Scored - 93
There were 93 points scored in the meaningful rounds of the tournament that includes neutral offense, neutral defense, par terre, step-outs, shot clock points, and cautions.
Neutral Offense - 46 Points
Single legs are still king at 74, but there is a small tick up in the some of the other scoring categories.
Single-Leg Numbers
28 points were scored on single legs.
20 points were scored on single legs with the head on the inside
8 points were scored on single legs with the head on the outside
What other offense scored?
Doubles - 10 points: 8 from Jordan Burroughs, 2 from Chamizo
Jordan Burroughs is the greatest men's freestyle wrestler of all time in my book (before you go carving those words into stone, just know that my book is written in pencil and it changes daily). The reasons that I can cite for picking JB as the GOAT are numerous, but the one that comes to the forefront of my mind lately is just how physically tough he is. Still don't believe me? I talked to Yianni about just how tough he is today.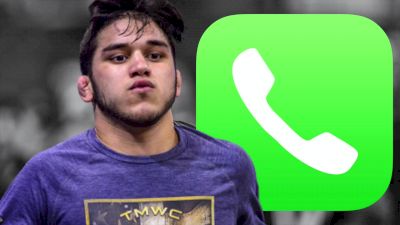 Upper-Level Attack - 8 Points
The upper-level attacks were pretty well spread out, but the one thing that struck me after watching the entirety of the bracket was jus how filthy Sidakov's slide by is. What makes it so sneaky? This Behind The Dirt was shot specifically to explain.
Unlock this video, live events, and more with a subscription!
Get Started
Already a subscriber? Log In
Neutral Defense - 14 Points
6 points from go-behinds
2 points from non-controls exposure
2 points from JB being JB (down-blocking to a double)
4 points from Frankie being Frankie, scrambling like no one else can
It all depends on what kind of wrestling you like to watch, but the different types of defense that are on display at 74 don't have many equals. If you are a straightforward, down-block, re-attack type of person JB is one of the best to ever do it. Allow me to present exhibit A.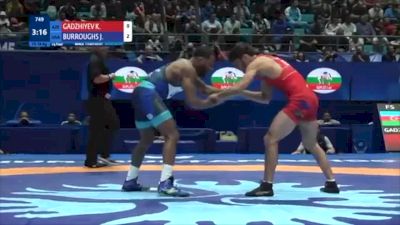 If you lean towards the more scrambled side of wrestling look no further than Frankie Chamizo in this match.
Par Terre - 16 Points
This result is an interesting number to me. 16 points is up a considerable amount more than the 11 points scored from the position at 57kg. I wonder if the upward trend in scoring will continue as the weight classes get heavier. Either way, here's the breakdown of Par Terre scoring.
4 points came from a knee stack (if you don't know what that is or you call it something different this is what I'm talking about)
4 points were scored from one leg lace and it was so devastating that the guy that got laced must've torn something up in his knee and could not continue
8 points were scored on guts, 4 with a trapped arm and 4 without
One-Pointers - 17
One-pointers consists of cautions, shot clock points, and step-outs.
Cautions - 1 Point - the only caution point in the meaningful rounds of the tournament was in the repechage when Hernandez from MEX wouldn't open up on bottom and Rybicki from POL was awarded a point.
Shot Clock Points - 9 Points - Khadjiev from France scored the most in this department, take that tidbit of info and do with it what you will.
Step Outs - 7 Points - Khadjiev of France comes up as the winner in this one-point-category as well, so I guess the takeaway is that the Dagestani Frenchman moves forward more than he moves backward.