Unlock this article, live events, and more with a subscription!
Get Started
Already a subscriber? Log In
If you are like me, you look forward to filling your Memorial Day weekend with three straight days of waking up early and soaking in as much high school wrestling as you can possibly manage, leaving yourself plenty of time each evening to swing by the neighborhood BBQ to fuel up for the next 24 hours of mat action.
With 192 high school teams at the NHSCA National Duals, it is impossible to keep track of every mat, but this event specializes in creating surprise matchups, as well as the occasional crazy result, and I just can't get enough of it. We have done our best to recap all of the insanity and highlight some of the bigger stories that played out in Virginia Beach, as we wrap up our folkstyle season in style.
Big Picture
From the opening whistle it felt like the inevitable march was on towards a Team Kong and Team Shutt final. When we finally got there Monday afternoon both teams more than delivered with stellar performances (which we will cover here shortly) but an awful lot of madness went down in between.
Day one of the duals can feel like a challenge trying to figure out which mats and pools to follow, and I generally circle a dozen teams to keep tabs on and try to catch as many of my local studs in action as I can. Part of the fun is in stumbling upon matches like Breslin Walker decked out in a hot pink Ragin Raisins singlet bouncing all over the place at 100 miles an hour as he beats Jessie Knight, the 13th-ranked heavyweight in the country, 10-9 right before they shut the lights off in the convention center for the night.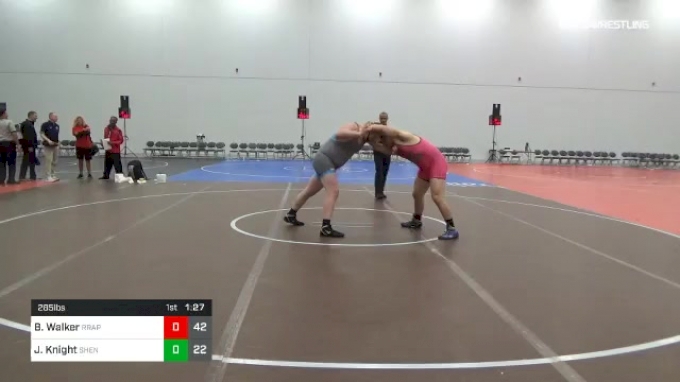 Unlock this video, live events, and more with a subscription!
Get Started
Already a subscriber? Log In
Matches like that remind me just how deep this event truly is, and how many special moments (and bizarre singlets) it can produce.
Day two is when you have to commit to following the stars who stayed loyal to their gym or local coaches and are buried in the lineup of a squad with no chance of making or going far in the championship bracket. Circle that Julian Chlebove and Kolby Allred match because it might be tighter than one would expect. Hear Tayquon Johnson shake the arena as he sticks Andrew Bejarano and wonder if he would be trouble for the ranked big boys. Enjoy some wacky roster decisions and a few shockers here and there and get ready to say goodbye to all but the best 32 teams.
Day three is when we get to see some of the finest kids in the country running the gauntlet of up to five other superstars staring right back at them. Game. Officially. On!
Give These Kids Some Shine
The star of the tournament for me was Pete Christensen, who just quietly took care of business before completely breaking the final open with his 33-second pin of Xavier Doolin. It is not a new occurrence for Christensen to impress, but buried in a barrage of athletes trying everything under the sun, his strong confidence in working through his positions knowing that he will find an edge is pretty inspiring. There were a few kids that seemed to be operating on a different level and Christensen was first and foremost on that list.
New York favorite Zach Redding opened some eyes (mine included) and capped a stellar run this weekend by winning an instant classic over Eric Barnett.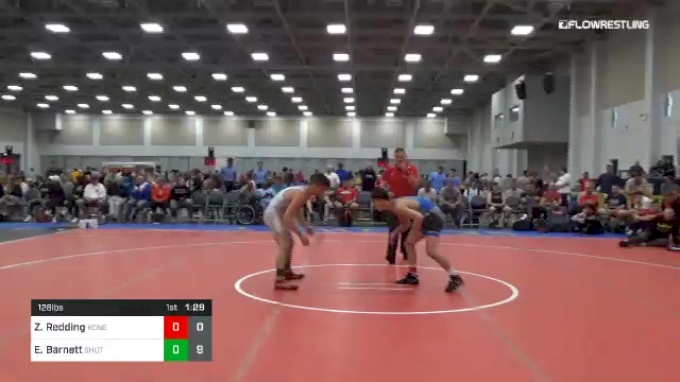 Unlock this video, live events, and more with a subscription!
Get Started
Already a subscriber? Log In
Redding was a powerhouse handful for everyone he faced, and Barnett just couldn't control him, despite trying everything in his bag of tricks, eventually being forced into giving up a crucial locked-hands as the match turned.
I love the heavyweights, but they were inconsistent for the most part, and I am not quite ready to call Colby Whitehill the baby-faced assassin, though I will admit that his new tattoo appears to be joined by a new confidence that led directly to his last second takedown win over Jacob Bullock. The two monsters that really caught my eye and seemed to be men amongst boys finally got to lock up in our final match of the championship. John Birchmeier was literally carrying guys around like a sleeping baby on his shoulder all weekend, while Michael Wolfgram went back to his natural hair color as well as his natural quick attack rate.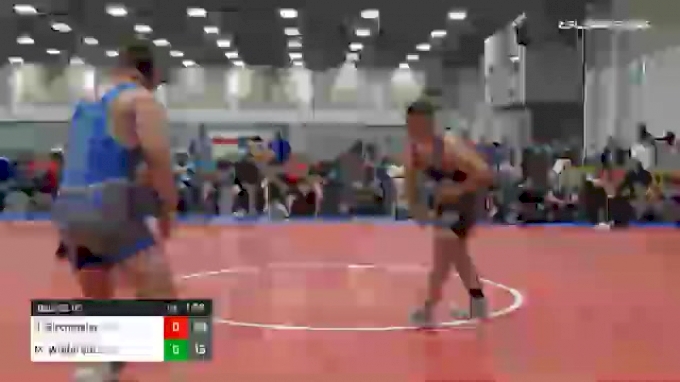 Unlock this video, live events, and more with a subscription!
Get Started
Already a subscriber? Log In
While the team result had just been decided thanks to the opportunistic Konnor Doucet, these bruisers put on an awesome show to close things out. A wildly athletic back and forth ended with Birchmeier seemingly getting a buzzer-beating takedown to win, only to see it overturned on review.
Don't Call It An Upset
There are two different kinds of losses at NHSCA. The shorter periods and dual format can alter strategies and the best part of the event is that you never truly know who you will be faced with across the mat each match. A clash of styles and a kid on a hot streak can upend even the highest ranked wrestler. A lot of big names found themselves in unfamiliar territory this weekend lingering in the loss column. Let's dissect some of the big ones and what they mean for all involved.
Gerrit Nijenhuis lost 8-2 to in-state and best mullet in wrestling rival Clayton Ulrey in a match that felt all Ulrey.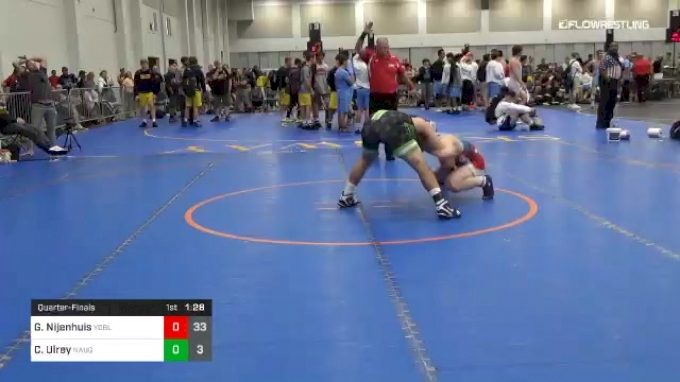 Unlock this video, live events, and more with a subscription!
Get Started
Already a subscriber? Log In
He then followed it with a 15-10 loss to Sean Harman where they were tied at seven going in to the third before Harman really physically roughed him up. Nijenhuis finished the day with a tough 7-5 win over Scott Joll, and like Jackson Turley, I don't usually worry as much about losses with him as I can see a bigger future where he is always trying stuff out and taking risks, but he can't be happy with the way both of these defeats went down.
As the Kong machine started to rev up, one member struggled to find his groove. Jace Luchau is a kid that I am a huge fan of for the long term, but I can never quite pencil him in for six points at these kinds of things. By day two I found myself noting how he kept getting himself in weird positions and falling behind at times. I didn't have to wait very long to eventually see the results of those misadventures as he had Todd Perry roll through on him (college out-of-bounds rules in play here) to pick up two and then ride him out in the third for Kong's only loss in the round of 32. As the day wore on, Luchau would have to grind out close ones with Jordan Slivka, Thayne Lawrence, and River Shettler. To his credit, he never stopped working hard, even when it clearly wasn't his weekend.
Reece Witcraft managed to look human finally on Monday, probably a little too human for his liking. His unwillingness to ride and turn cost him dearly as perennial Illinois runner-up Kyle Schickel took the last time he cut him to a 9-8 victory.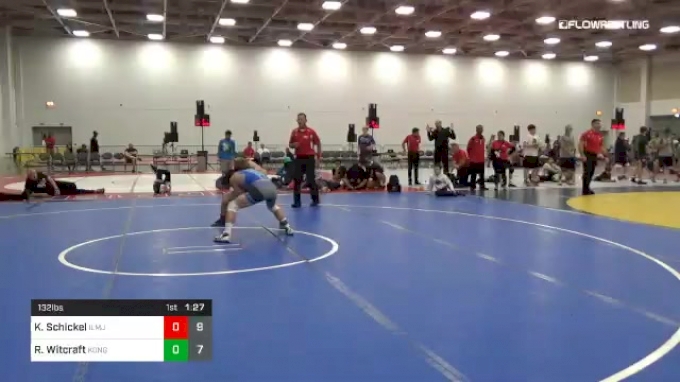 Unlock this video, live events, and more with a subscription!
Get Started
Already a subscriber? Log In
Witcraft squeaked a 1-0 past Darren Miller before Drew Eller really controlled him in the final, possibly mapping out a game plan for future opponents.
As far as game plans go, getting tough with Kyonte Hamilton seems to be paying dividends. Hamilton was poised for a huge breakout spring, but his liftoff looks like it might be delayed. Undeniably talented, he often mistakes his length and reach for proper technique. He lucked into getting undersized Tyler Neglia as opposed to Shane Noonan on day two, but Neglia wrestled him tough and just couldn't overcome the height difference. Next up, Matthias Ervin wasn't going to worry about any of that and went right after him and used perfect leg riding technique to score the rock solid win.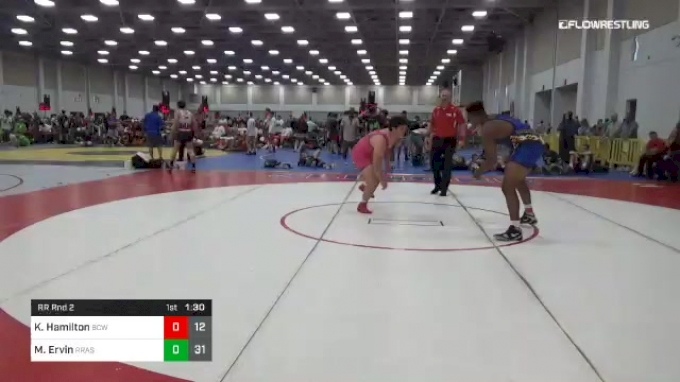 Unlock this video, live events, and more with a subscription!
Get Started
Already a subscriber? Log In
(Of course Ervin lost 1-0 to Noah Brown the day before, and Kyonte beat Brown earlier, and then Ervin dropped one to Tarik Sutkovic as well and all of the 220s beat up on each other. Good luck with those rankings Willie!) Hamilton finished his tournament beating John Meyers in a match that wasn't decided until the last slip with 25 seconds left and where Meyers had him physically wrapped up and pinned twice but couldn't quite convert. We all expect big things for Hamilton, so hopefully a lot of lessons were learned this weekend.
Ed Scott had Brayden Roberts give him the vicious backpack treatment and then couldn't return the favor in what was a strategic decision he would probably change in the future. Scott turned around and won an entertaining battle with Peyton Hall, racking up the points immediately after.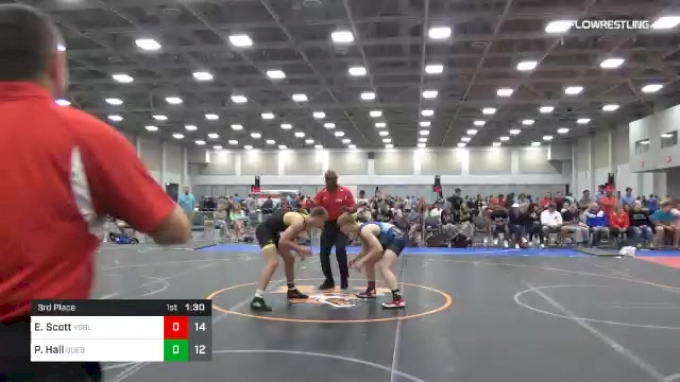 Unlock this video, live events, and more with a subscription!
Get Started
Already a subscriber? Log In
Ridge Lovett's legs were swinging all over the place in the semifinal, but the one time he left one draped awkwardly over Nick Coy's head, he suffered a desperate 2-1 defeat. He probably thought he had more than made up for it in the championship as he looked to turn Adam Busiello with 20 seconds to go for the win, only to see it stopped for injury. A rested Busiello slipped away soon after and Lovett looked like he would have happily continued the match into the crowd until it was truly settled.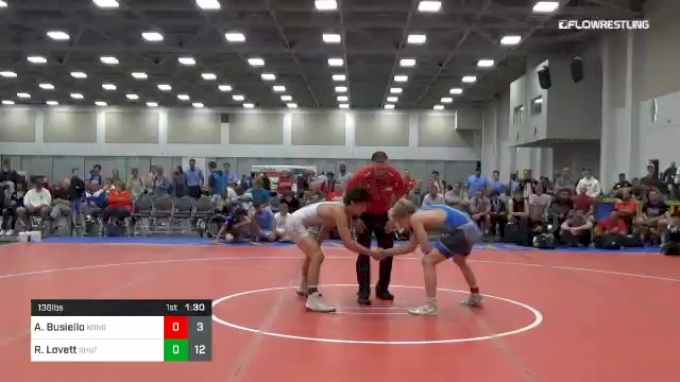 Unlock this video, live events, and more with a subscription!
Get Started
Already a subscriber? Log In
Wrapping Up The Wrap Up
The wrestling in just about every match of the final was so entertaining that I think we all would have been happy for each of these battles to continue as well. This signals the last time we will see most of these guys wrestle folkstyle until the fall, and a number of them left me hoping that they get to see the mat pretty quickly once they get to college. It is impossible to put a spotlight on all of the standout performances across nearly 50 pools of squads, but I hope you have received enough of a taste to dive in and explore on your own. Expert mat wrestling was contrasted with devastating power and every style you can imagine was on display at some point.
The lighter weights look poised to be incredible as we head into the summer and the upper weights are jam-packed with talent but still have a lot of shaking out left to do. And no matter what, never forget that this is the only event that you can see something like Mason Parris wearing a tuxedo singlet win a match where the loser eventually has to issue a letter of public apology to him afterwards.
See you next year, NHSCA National Duals!