Unlock this article, live events, and more with a subscription!
Get Started
Already a subscriber? Log In
Coleman Scott and staff finished in the top 20 at the NCAA Championships for the second consecutive season. Also for the second consecutive season, North Carolina qualified eight wrestlers and finished with two All-Americans. The Tar Heels graduate three national qualifiers, including two-time All-American Chip Ness, but with depth added from strong recent recruiting classes, they will have plenty of battles for the starting spots next season. As you will see below the lineup is far from set as coaches and wrestlers decide what weight is best for them and the team. There is a lot to sort out but this team has the looks of another top 20 finish to me.
2019-20 North Carolina Tar Heels Projected Lineup
125: Joey Melendez
133: Zach Sherman or Jamie Hernandez
141: AC Headlee or Zach Sherman
149: Austin O'Connor
157: Mason Phillips or Josh McClure
165: Josh McClure or Kennedy Monday or Ryan Karoly
174: Devin Kane or Kennedy Monday or Clay Lautt
184: Devin Kane or Kennedy Monday or Clay Lautt or Chasen Blair
197: Brandon Whitman or Nick Mosco
285: Andrew Gunning or Keaton Kluever
---
125 Pounds
Expect to see this past season's starter Joe Heilman to redshirt and Joey Melendez, who redshirted this past season, to start here. Then the two can battle it out for the next three years of their eligibility.
---
133 Pounds
Plenty of options here with 2018 qualifier Zach Sherman returning from taking a redshirt last season and Jamie Hernandez, who started a few matches for North Carolina last year at 141 pounds. Sherman may move up a weight and compete for the 141-pound spot. If that happens, don't be surprised if Gabe Tagg comes right in as a true freshman and wins the spot.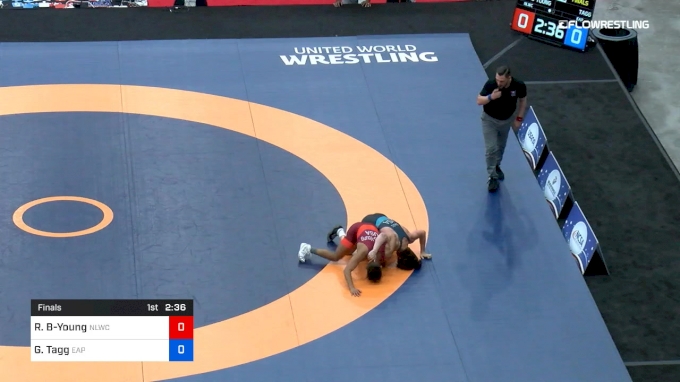 Unlock this video, live events, and more with a subscription!
Get Started
Already a subscriber? Log In
---
141 Pounds
AC Headlee is a two-time qualifier and returns for his senior season at the weight. He can see competition if Sherman does come up a weight.
---
149 Pounds
The Tar Heels are in great shape here at 149 pounds with the return of Austin O'Connor, who placed third at NCAAs this past season. O'Connor should come into the season as one of the favorites to win a national championship next season.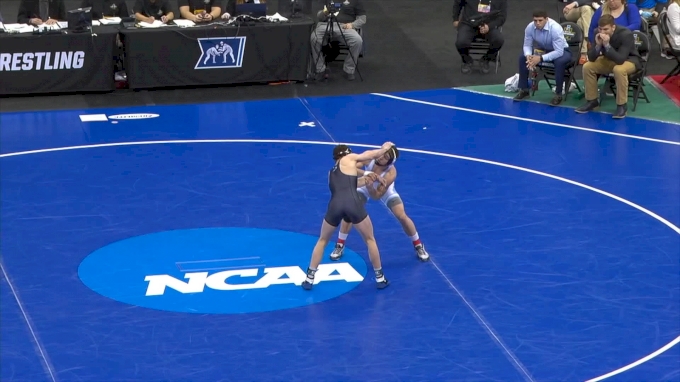 Unlock this video, live events, and more with a subscription!
Get Started
Already a subscriber? Log In
---
157 Pounds
Josh McClure returns as a qualifier from last season. He will have a battle on his hands with Mason Phillips for the starting spot next season. We didn't see Phillips wrestle at all last season in his true freshman season. But for those who don't know the name, Phillips is a former two-time Fargo junior champ and 2017 Super 32 champion. McClure bumping up is also an option for next season.
---
165 Pounds, 174 Pounds & 184 Pounds
From 165 pounds through 184 pounds things get interesting in the coming season for the Tar Heels. When I inquired about the possible starters I was told that Kennedy Monday could wrestle at any of the three weights. As you can see in the above list I was given, there are a lot of names for the possible starters. It is safe to say these weights are wide open at the current time with six wrestlers competing for three spots. My best guess would be Monday at 165 pounds, Devin Kane at 174 pounds, and Clay Lautt or Chasen Blair at 184 pounds.
---
197 Pounds
Brandon Whitman qualified as a true freshman in what was a very good weight for the ACC last season. I would look for him to be here again next season, but if he should decide to redshirt look for Nick Mosco to step into the spot.
---
285 Pounds
Coach Scott and staff have a hard task in replacing four-year starter and three-time qualifier Cory Daniel at 285 pounds. They will turn to junior Andrew Gunning and redshirt freshman Keaton Kluever to take the spot. It looks to be up in the air as these two met last season with the win going to Gunning in tie-breaker 2-1.