My friends, the 74kg Junior Division at the US Open is absolutely ba-nan-as. Seriously, the amount of talent in this weight class is incredible.
As you can see there is a long list of contenders here at 74kg. I'm going to give you my favorites and one guy that I am particularly interested in watching compete. So let's start with my top contenders here.
Watch the 2019 U.S. Open Live On Flo
April 26-27 | 9:00 AM Pacific
Top Contenders
David Carr
I'm starting with Carr because he is my favorite to take home the title. He's been in the room at Iowa State for a year now and had a pretty damn good redshirt year, which included some freestyle wrestling. In particular, he wrestled at the Dave Schultz Memorial International tournament and had the match of the tournament against Olympian Frank Molinaro. After losing an absolute barn burner he looked like he shut it down a bit on the backside. But if the guy who gave Molinaro some troubles shows up, it's going to be a long day for the opposition. He also took bronze at a senior level tournament in Cuba this year.
Joe Lee
We haven't seen him wrestle in about a year. But one thing is for sure, he's going to be ready to go. Lee has spent the last year, which would have been his senior season in high school, training at the Nittany Lion Wrestling Club. He and Carr have some history that goes back to their days as Cadets so that's a rematch I'm looking forward to. But ultimately I really want to see how much he's grown over the last year.
Travis Wittlake Jr.
He's coming off a redshirt year at OK. State that consisted of entering open tournaments. Last year he finished 7th with losses to Mitch Finesilver and Trent Hidlay after coming in as the top seed. But that was at 79kg. This year he's down at this weight and will certainly be looking to impress upon that finish.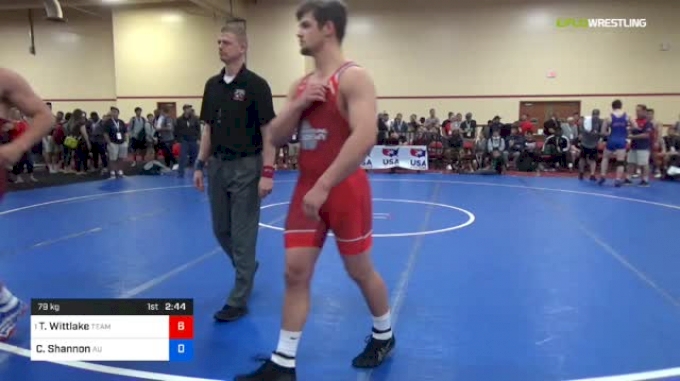 Unlock this video, live events, and more with a subscription!
Get Started
Already a subscriber? Log In
Nelson Brands
Coming off an 18-0 redshirt year, I'm interested to see how that translates at the Open. I think he can do some damage in this weight class for sure and wouldn't be surprised to see him make the late championship rounds.
Dark Horse: Adam Kemp
I had the chance to visit with Fresno State this year and was able to catch their practice. During that workout I was really impressed with what I saw from Kemp. He moves well and is really quick on his feet. He's the guy that is a dark horse for me in this weight class.
Other Contenders
Paddy Gallagher
Gerrit Nijenhuis
Patrick Kennedy
Danny Braunagel
Peyton Mocco
Andrew Merola
Julian Ramirez
DJ Shannon