If you think for one second that the RAC won't be packed when the Cowboys come to town this weekend then you, my friend, are sadly mistaken.
Sunday, Jan. 13 | 1 p.m. ET
The tension will be on a hundred-million and the matches will be some of the best we've seen all season. The marquee bout is the rematch of the longest match in Who's #1 history between #2-ranked returning NCAA runner-up Nick Suriano and #6 Daton Fix. But before we dig into that one, let's check out the other gems that have us anxiously awaiting this dual.
149 (Insert raised eyebrows emoji)
Kaden Gfeller has been a serious force since taking over for the injured Boo Lewallen with an undefeated record (at the time of this writing) and a second Scuffle title last weekend. On the other side of that is the OG of the weight class, Anthony Ashnault, who is also undefeated this season with a CKLV title under his belt. Based on the trail of defeats they've handed out on the way to meeting, this match will be one that we talk about as we approach the postseason.
OK State Lineup Look
We've seen a few different variations of the Cowboys' lineup this year. As of late, Joe Smith has emerged and looked extremely tough at 174, placing second at the Southern Scuffle. With Joe Smith at 174, Jacobe Smith has bumped to 184 and Dakota Geer to 197. According to a recent interview with head coach John Smith, that is how the top half of the lineup will look for a bit. The bigger change will be at 165 where Chandler Rogers will be out after getting injured at the Scuffle. Expect to see Andrew Shomers or Jonce Blaylock fill in here.
Suriano-Fix
The two names above is all that needs to be said to perk up the ears of us diehards. Especially those of us who have watched the much younger versions of these warriors battle for 32 minutes at WNO four years ago. Since that day, we have all argued about what a rematch would look like, and now we are so close to finding out just how incredible it'll be.
When they met in the Snakepit, Fix was on Suriano's leg a number of times, but a stingy Suriano found a way out and eventually found a way to win. Both have added so much to their games so you know this is going to be one of the most high-level matches of the year.
Relive their 32-minute battle: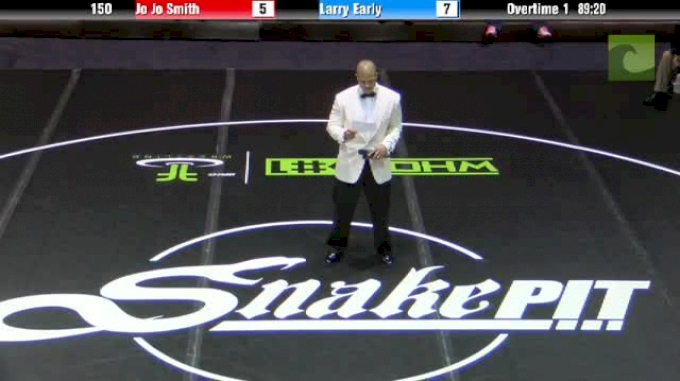 Unlock this video, live events, and more with a subscription

! Get Started

Already a subscriber? Log In
Projected Matchups
125: #4 Nick Piccininni (Oklahoma State) vs. Shane Metzler (Rutgers)
133: #6 Daton Fix (Oklahoma State) vs. #2 Nick Suriano (Rutgers)
141: #13 Kaid Brock (Oklahoma State) vs. Peter Lipari (Rutgers)
149: #5 Kaden Gfeller (Oklahoma State) vs. #2 Anthony Ashnault (Rutgers)
157: Andrew Shomers/Jonce Blaylock (Oklahoma State) vs. #15 John Van Brill (Rutgers)
165: Andrew Shomers/Jonce Blaylock (Oklahoma State) vs. Stephan Glasgow (Rutgers)
174: #5 Joe Smith (Oklahoma State) vs. Joe Grello (Rutgers)
184: #11 Jacobe Smith (Oklahoma State) vs. #16 Nick Gravina (Rutgers)
197: #13 Dakota Geer (Oklahoma State) vs. Matthew Correnti (Rutgers)
285: #3 Derek White (Oklahoma State) vs. Christian Colucci (Rutgers)