While open tournaments can happen all season long, the majority of them occur in the early weeks of November. However, there is one in December that almost always brings some of the best talent from nearby colleges: the UNI Open.
Watch the 2018 UNI Open Live on FloWrestling
Saturday, Dec. 8th | 9:00 AM Central
Held annually at the UNI Dome, this year's UNI Open promises to once again be a fun one to follow. Iowa State and South Dakota State are sending nearly their entire rosters, and there will be a bunch of high-level redshirts in action.
Please note that the school listed is where the wrestler attends but does not necessarily mean they will be competing attached.
125: Patrick McKee, Minnesota vs. Cevion Severado, Missouri
Let's not forget to include Kyle Biscoglia in this mix for UNI. The juice here is three true freshmen trying to make a big impact in their redshirt years. All of them have two losses on their resumes, but someone's catching that third L this weekend. Also expected to wrestle is Iowa State starter Alex Mackall.
133: Todd Small, ISU vs. Brock Rathbun, Wartburg
How about an NJCAA champ who transferred to Iowa State taking on a Division III national champ who transferred out of Iowa? Aside from those two, Weston DiBlasi is coming up from 125 for Missouri and Drew Bennett is someone that people in Cedar Falls are very high on.
141: Josh Alber, UNI vs. Vince Turk, Iowa
A battle of Illinois boys is the marquee matchup at 141. It should be the finals but, 1) we won't have brackets till tomorrow morning and 2) there are some salty redshirts here. This was a big recruiting class for the Panther Train, and Michael Blockhus might wind up being the best one of the whole bunch for the Schwab Mob. Wisconsin is sending Fargo finalist Jeremey Schoenherr and South Dakota State will have Zach Price.
149: Brayton Lee, Minnesota vs. Brock Mauller, Missouri
I am VERY interested in this one. These two have wrestled a ton in freestyle, but as far as I can tell have not met in folkstyle since at least the beginning of their high school careers. This spring, Lee took round one 8-4 at the Open, but Mauller came back with a big 9-0 win at Junior Trials.
This weight deserves a second paragraph as we may also see #12 Max Thomsen and #15 Henry Pohlmeyer. Thomsen may be a game-time decision as he just made his season debut last week at CKLV, and Pohlmeyer was a late addition after SDSU's dual with Oklahoma was cancelled. Don't sleep on Drew Scharenbrock of Wisconsin or Grant Stotts of Iowa State.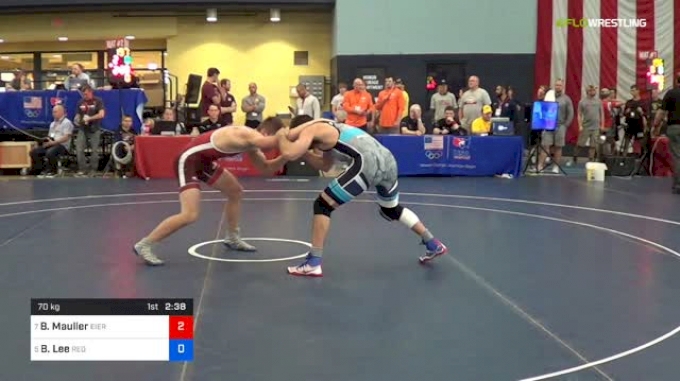 Unlock this video, live events, and more with a subscription!
Get Started
Already a subscriber? Log In
157: David Carr, Iowa State vs. Jared Franek, North Dakota State
This was originally supposed to be Carr vs. Nelson Brands, but it appears there was an audible and Brands will now be at 165. Franek made his collegiate debut last week at the Dragon Open, going 4-0 to win the tournament but not facing any D1 competition. Carr has already won the Lindenwood and Grand View Opens, with his only loss coming to Peyton Mocco at the Cyclone Open. Northern Iowa redshirt Cayd Lara will also be wrestling.
165: Jake Allar, Minnesota vs. Tyler Dow, Minneosta
See above RE: Brands. But back to Dow vs. Allar, a quick story. Last year (2017) was Andrew Spey's first Fargo as a member of Flo, and he was calling the quarterfinals. He had to take a quick break, so he had me call the Dow/Allar semifinal, and then this happened. One of the more absurd and exciting matches I've ever seen live.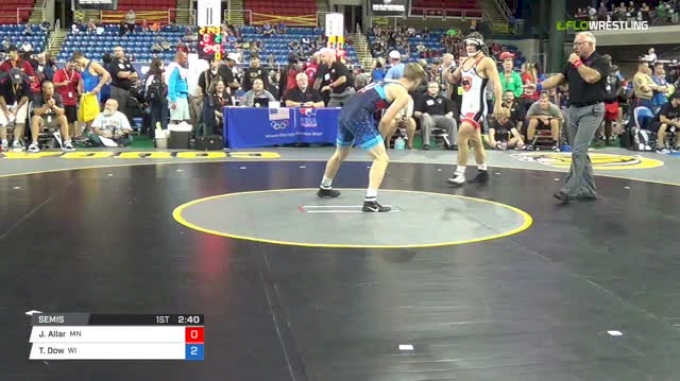 Unlock this video, live events, and more with a subscription!
Get Started
Already a subscriber? Log In
184: Canten Marriott, Missouri vs Dylan Wisman, Missouri
You can't convince me this won't be a thing. As far as I'm concerned, this will be a roster battle to watch for at least another month until one guy takes hold. A couple bright redshirts could prevent it from happening, though: Joel Shapiro of Iowa State and Zach Braunagel of Illinois. SDSU starter Zac Carlson is also in the field.
285: Anthony Cassioppi, Iowa vs The World
Seven pins and a major in eight matches seems good, quite good, even. At some point, a few impatient Iowa fans even suggested just putting Cassioppi out there while they were waiting for Stoll to return. He's taken a few freestyle losses to Gable Steveson, but might be one of the few young heavies who can push him in folkstyle over the next few years.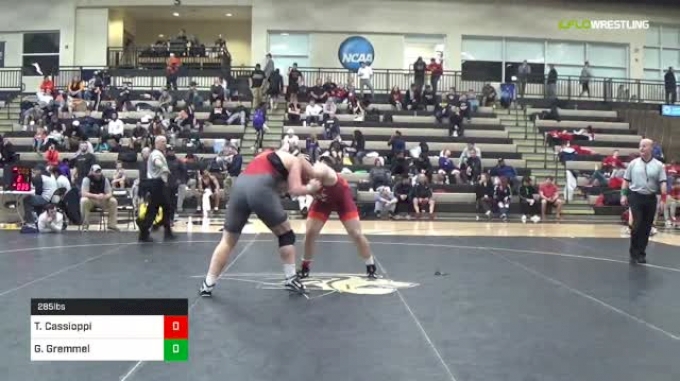 Unlock this video, live events, and more with a subscription!
Get Started
Already a subscriber? Log In