Create a free account to unlock this article!
Get Started
Already a subscriber? Log In
You know that feeling when you have back-to-back final exams in your two toughest classes?
That's basically what Northwestern redshirt freshman Sebastian Rivera is facing this weekend when the #11th-ranked 125-pounder takes on #1 Nick Suriano of Rutgers in a rematch of their Midlands semifinal on Friday and then follows with a match against #3 Spencer Lee of Iowa two days later at Carver-Hawkeye Arena.
WATCH LIVE: Northwestern at Rutgers (Feb. 2) | Northwestern at Iowa (Feb. 4)
In Rivera's first meeting with Suriano, it was a tight battle decided by Suriano's 1:21 of riding time. Certainly they are both very different wrestlers this time around, but don't forget, Rivera was able to score a very rare takedown on Suriano.
Rivera and Suriano battle until the very end in the Midlands semis: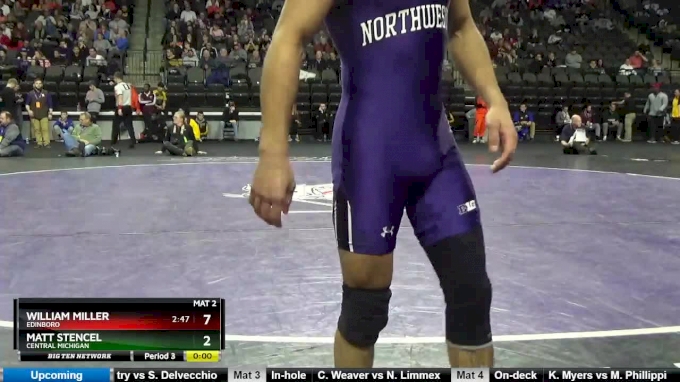 Create a free account to unlock this video!
Get Started
Already a subscriber? Log In
After a tough battle with New Jersey's favorite son, Rivera will head to Iowa City, Iowa, where a red-hot Lee awaits his arrival. Lee has been flawless since taking his only loss of the season to Ronnie Bresser during the same round Rivera lost to Suriano.
This will be the first time the two meet. The closest they came was in 2014 when they were both in the same bracket at Super 32. Lee was the champion, while Rivera placed sixth at 113.
You can catch Rivera's huge weekend against Suriano and Lee live on FloWrestling.