2017 Who's #1
Who's #1 Announcement: Fargo Rematch
Who's #1 Announcement: Fargo Rematch
The match was so good that we need to run it back in folkstyle.
Jul 26, 2017
by Ryan Holmes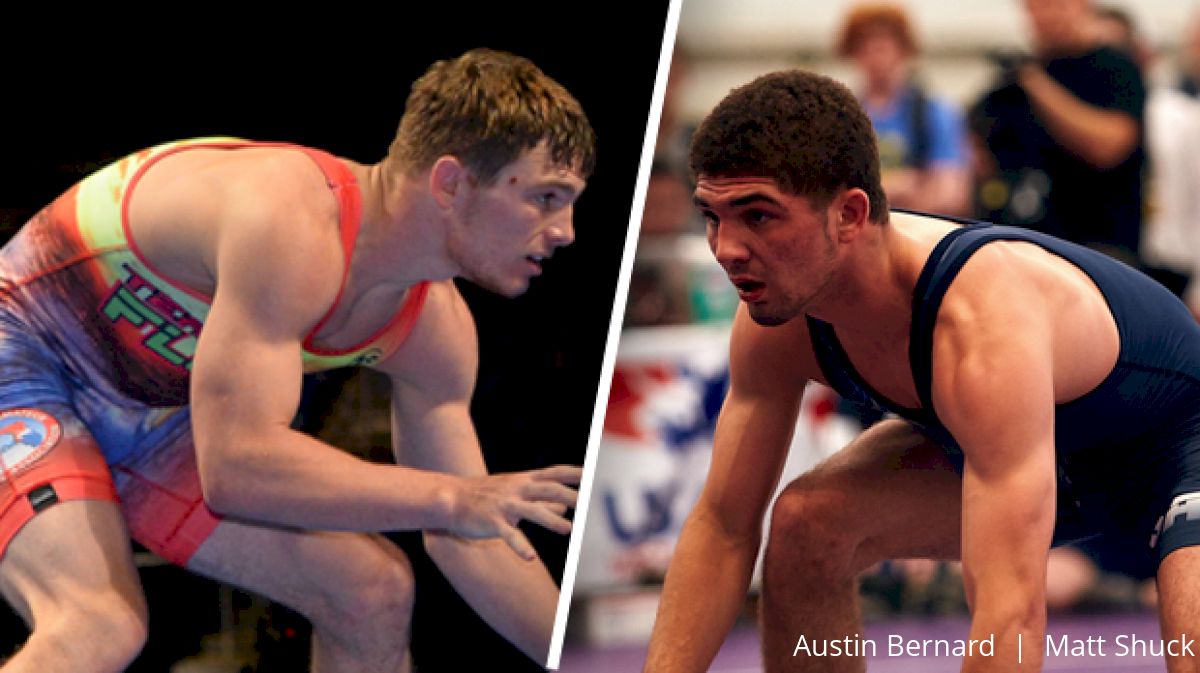 The match was so good that we need to run it back in folkstyle. Last week in Fargo, ND, Anthony Artalona made one hell of a comeback in the Junior Freestyle semifinals to get the 10-10 criteria win over then-No. 1 Sammy Sasso.
A Florida native, Artalona went on to defeat Kaden Gfeller and capture not only the 145-pound title but also rise to No. 1 in the rankings, making Sasso the one now in the hunt to regain it. So on October 8, the multiple-time Fargo champ from the Sunshine State will step into Sasso's backyard at Grace Hall in Bethlehem, PA, at Who's #1 with the top spot on the line.
| | Anthony Artalona | Sammy Sasso |
| --- | --- | --- |
| State | Florida | Pennsylvania |
| Ranking | No. 1 | No. 3 |
| Credentials | 3x Fargo Champ | Fargo Champ |
| Class | Senior | Senior |
| College Commitment | Undecided | Undecided |
Announced Who's #1 Matchups
113: No. 1 Malik Heinselman (CO) vs. No. 1 (at 106) Kurt McHenry (MD)

145: No.1 Anthony Artalona (FL) vs. No. 3 Sammy Sasso (PA)
152: No. 1 Will Lewan (IL) vs. No. 2 (at 145) Brayton Lee (IN)

195: No. 1 Micheal Beard (PA) vs. No. 2 Gavin Hoffman (PA)

Check out how things went down just a week ago in Fargo between Artalona and Sasso.
Get all of the hottest FloWrestling content!
Sign up for the FloWrestling newsletter for instant access to: breaking news, live events, results, rankings, archived matches and more!