CMP Flight Time Duals
Flight Time Duals Bringing The Heat On May 20th
Flight Time Duals Bringing The Heat On May 20th
Meet the biggest studs coming to the 2017 Flight Time Duals and learn more about the young event.
May 18, 2017
by Dj Grindle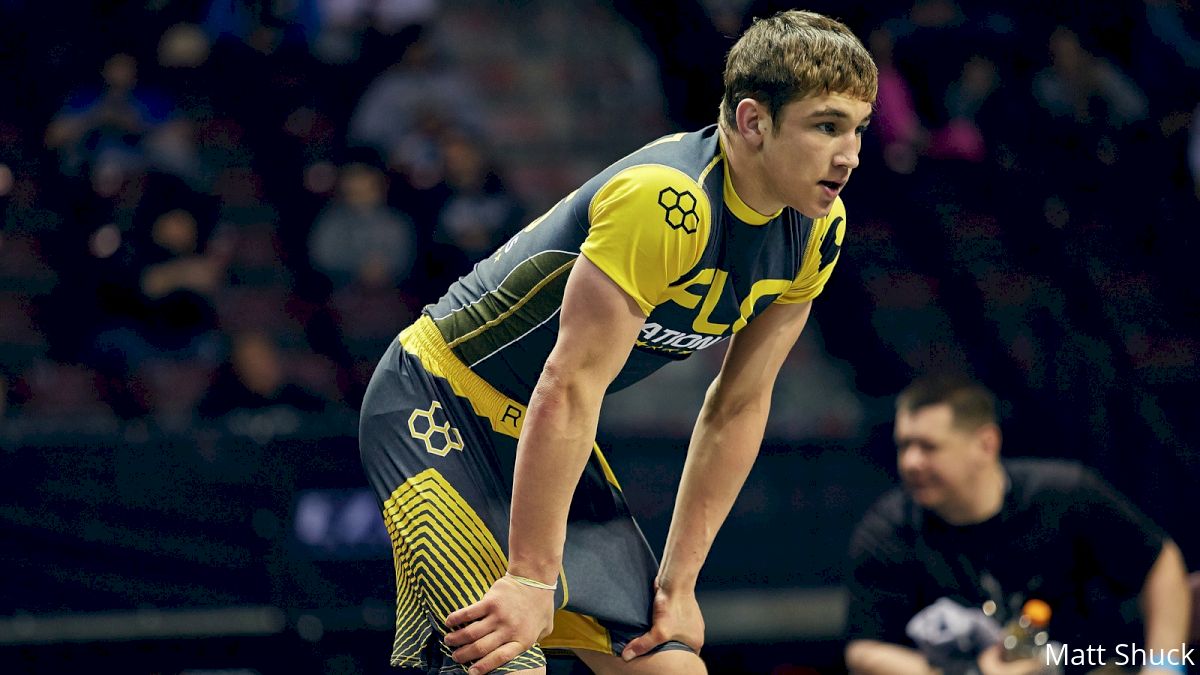 We are all set and ready to bang at the Eddie Smith Field House at the University of North Carolina on May 20th sponsored by Compound Clothing. You can
watch all of the action live here
.
With 6 different states represented the freestyle team race will be a ferocious battle. Team Predator from Chester, Virginia and Virginia (VA) Elite from Christiansburg stand out as the front two runners for the team title. Not to be overlooked for the team race is the host team Compound WC, North Carolina's National team, as well as Team Wolfpack from Tennessee who have won this event in the past.
By The Numbers
Team Predator from Chester. Virginia is bringing a seriously competitive bunch of young athletes lead by nationally regarded coach Mark Strickland boasting 9 state champs with some Fargo All-Americans and Super32 All-Americans sprinkled in the lineup. Virginia Elite from Christiansburg is the club team for Christiansburg High School who has won 16 Virginia state team championships. They are a close second on paper boasting 6 state champs with multiple Fargo All-Americans, and several Flonational All-Americans. Host team Compound WC has 8 state champs with several Fargo and Super32 All-Americans as well. Team Wolfpack from Tennessee is bringing a hand full of young talent with state champs and a lot of national event experience.
Guys To Watch
Justin Ruffin
: Three-time Georgia state champion, Super32 All-American, Fargo All-American
Caden McCrary:
Fargo All-American
Hunter Bolen:
Virginia state champion, Beast of The East champion, Ironman 3rd, Fargo All-American, Virginia Tech commit
Nick Giantonio:
State Champ, Flonationals All-American
Josh Wyland:
Four-time state champion, National Preps runner-up, Beast of The East runner-up, Virginia Tech commit
Jackson Turley:
Two-time Virginia state champion, NHSCA runner-up, National Prep runner-up
2016 was the inaugural year for the Flight Time Duals. One match that grabbed national attention with its high score and high amplitude action was between Neace from CMP Black and Patterson from Iron Clad at 113 pounds. This is the type of action you're going to see at Flight Time Duals!
Event director Cliff Fretwell weighs in on his decision to have Flight Time Duals on the campus of the University of North Carolina:
Coleman Scott and Neil Erisman have been AWESOME welcoming us onto the UNC campus. Ed Duncan NC USA wrestling has been instrumental in supporting this event and sending their national teams to compete. We are excited to continue to grow this event with great competition good media coverage and innovative ideas. We chose to hold the event at UNC because A: Me and Coleman have a great relationship, B: getting kids on a major college campus is cool and the facilities are top shelf so it's win win for UNC and Flight Time Duals.
Fretwell also has big goals for the event:
Long term vision for this event is to not only create an event with great competition but foster a love for growing the sport, educating and competition with various levels and backgrounds of coaches, athletes, officials and even parents and fans. Next year we want to incorporate a day of training with athletes and coaches and a day of duals.
Don't forget you can
watch all of the action from the 2017 Flight Time Duals LIVE
Saturday, May 20th only on FloWrestling.