2017 U.S. Open Wrestling Championships
2017 U.S. Open Preview 74kg: The King Must Fight
2017 U.S. Open Preview 74kg: The King Must Fight
For the first time since 2011, Jordan Burroughs has to go through the 74kg field at the U.S. Open
Apr 21, 2017
by Wrestling Nomad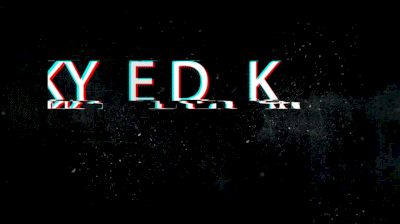 It's freestyle season! The U.S. Open is
LIVE on Flo
next weekend, with every weight starting at 9am sharp on Friday, April 28th. Pacific time of course since it is in Vegas, and we'll have FloZone for your viewing pleasure for the entire day.
We've been rolling out one preview a day to get you guys up to speed on who the contenders are at each weight. Today's weight is 74kg, and all that comes with the
match of the year
.
U.S. Open Previews:
57kg
|
61kg
|
65kg
|
70kg
|
86kg
Around January, I began asking as many people as I could about why Kyle Dake vs Jordan Burroughs was such an exciting matchup. The overwhelming answer was, "because Dake has a chance to win," which can be inferred as, it is interesting to see someone rise to the level of an all-time great.
This was completely baffling to me. Dake is
0-4 against Burroughs
, rarely wrestles overseas and is often injured. He's also been outspoken against USA Wrestling allowing byes to the finals of World Team Trials, which can be perceived as counter productive to the "control what you can control" mentality so prevalent in the wrestling community.
Then the World Cup happened, and now, well, it seems a lot more possible. Full entries can be found on
FloArena
. On to the full preview.
The Contenders
Jordan Burroughs, Sunkist Kids/NWTC
Kyle Dake, Titan Mercury/Finger Lakes WC
The Dark Horses
Chris Perry, Titan Mercury
Alex Dieringer, Titan Mercury
Matt Brown, Nittany Lion WC
Kevin LeValley, Buffalo Valley RTC
Qutinton Godley, Titan Mercury
Dan Vallimont, NYAC/Penn RTC
Chance Marsteller, Dark Knights
Jordan Burroughs is unquestionably the greatest American wrestler of the past 15 years. His double leg became the stuff of legends on his way to three world titles and the 2012 Olympic gold medal in London. Last year, it appeared he was well on his way to joining the rarified air of two-time Olympic champions from America.
From the start of 2016 to the semifinals of the German Grand Prix, Burroughs added 10.5 points per match. Since the German GP finals, he is averaging just 5.5 pts a match. The double leg hasn't been on display, and he is giving up more points.
Has Burroughs lost a step? Has he been battling injuries? These are questions I don't know the answers to. But it seems like something has changed. No one will likely forget the Burroughs of 2011-15, but it does leave some doubt as to whether he can beat a fully healthy and motivated Dake, after both will have to go through a full tournament.
Dake should now be a little bigger than the last time we saw him at 74kg, spending a full year up at 86kg and losing in the OTT to finals to eventual bronze medalist J'Den Cox. It says a lot about Dake that he could do well against a domestic field that is supposed to be bigger and stronger than him.
Mike Mal did a great job breaking down
Dake's win over Dieringer
in Paris, and showing that Dake scored offensive leg attacks, defensive exposures, and par terre turns. And we've seen that Dake has good par terre defense. Does this mean he's good enough to beat Burroughs one time? Possibly.
But enough about the the titans, there are other hammers in this weight. Two former Oklahoma State studs are both registered in Chris Perry and Alex Dieringer, who we
recently saw sparring
at the NYC RTC camp. While Dieringer has been wrestling extremely well the past few months and was fourth in Iowa City, give me big brother here in the third place match. As long as he's been in the public eye, Perry's been difficult to beat the second time around, and something tells me these two have had a few goes in the room in Stillwater.
Matt Brown is another interesting wild card, he was third at the Farrell and captured a bronze in Paris. Brown is absolutely massive for this weight, but likely doesn't have the freestyle chops just yet to break into the top four.
LeValley won the Schultz and appears to be going up to 74kg full time after being a tweener at 70kg for several years. He beat Quinton Godley there, who beat Dan Vallimont at the Farrell. Based on results, there is a pretty clear chain for seeding. Finally there is Chance Marsteller, who will forever be someone wrestling fans want to put eyeballs on. It's hard to forget the type of potential this young man had, so any tournament he enters there is always a bit of mystery to where he is in the grand scheme of things.
Now comes the hard part, picking the top seven. The bottom five is hard enough as it is, and the top seven all qualify for WTT in Lincoln in June. But there is the matter of the anticipated final between Burroughs and Dake.
Dake has never beaten Burroughs. He's never made a senior world team, in fact the only world team he ever made was a Greco team as a junior. But the World Cup introduced doubt in my head about JB for the first time. The performance in Rio I can get over, it's one bad bay. But looking at his dip in scoring, looking at this lack of the bread and butter double, makes me think it will be easier for Dake to win this
The Ivy leaguer has always been an intelligent wrestler. He's tried to stay low or in ties to prevent Burroughs' double. Dake has held leads on Burroughs in two matches, thrown him and taken him down. But it's hard to forget four titles.
Ultimately, I think my mind was made up when I saw this
instagram
post. The opening line to
My Name Is Jordan
is, "What is legacy?" If Dake wins this bracket in Vegas, we may all start talking about Jordan's legacy. Right now, I'm 51/49 in favor of Dake. That may change when I get to Vegas on Tuesday, or see them weigh in on Thursday.

If Burroughs beats Dake, or techs him, I won't be shocked or surprised. But I think it's finally Dake's time.

Nomad's Picks
Kyle Dake
Jordan Burroughs
Chris Perry
Alex Dieringer
Matt Brown
Chance Marsteller
Kevin LeValley