2017 NHSCA High School Nationals
The Craziest NHSCA Bracket Of All Time
The Craziest NHSCA Bracket Of All Time
What if I told you there was an NHSCA senior national bracket with six future All-Americans in it?
Mar 20, 2017
by Wrestling Nomad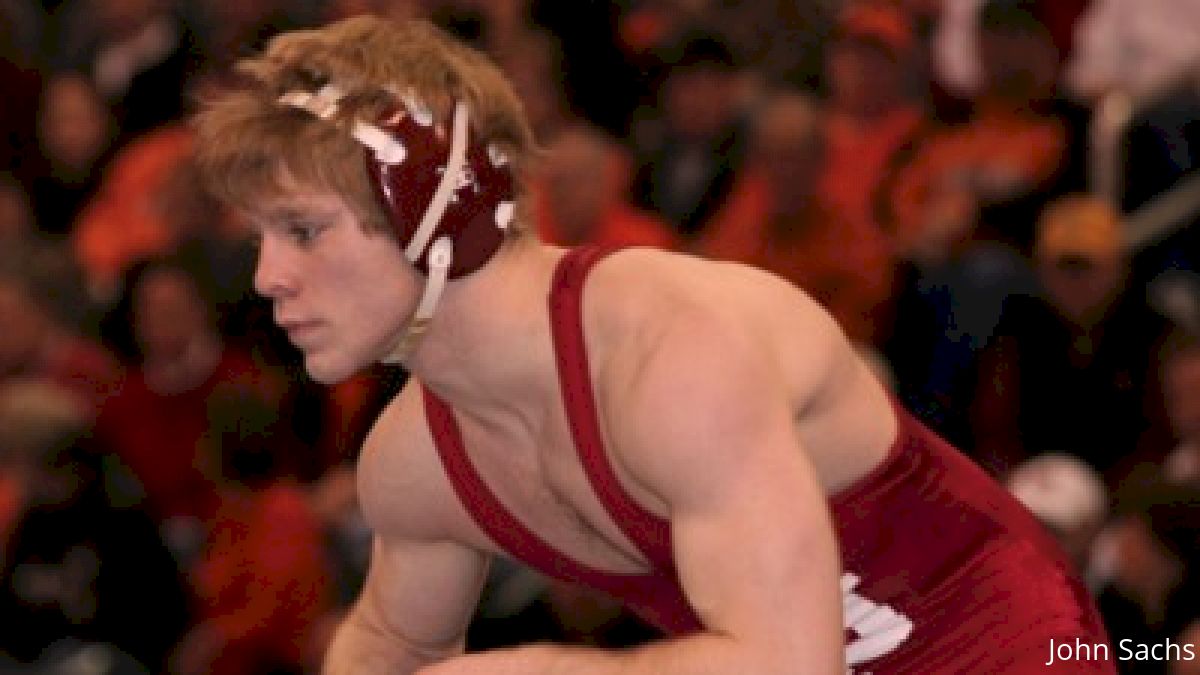 There is one bracket in the history of
NHSCA senior nationals
that stands out above them all. It was the 119-pound weight class in 2001, and there were five future Division I All-Americans in it. No, that's not a typo.
Joe Dubuque, currently an assistant at Princeton, came out on top of this absolutely bonkers weight class. He beat future NCAA champion Nate Gallick 7-2 in the quarterfinals, and then won 8-6 in overtime over four-time All-American Nick Simmons. Dubuque finished his career at Indiana by placing eighth as a sophomore before winning the 125lb title his last two years.
Watch 2017 NHSCA High School Nationals LIVE on Friday, March 24, to Sunday, March 26, on FloWrestling
Simmons, an assistant coach at Indiana, had NCAA podium finishes of seventh, fourth, fourth, and third during his time at Michigan State. He also finished fifth at the 2011 World Championships in Istanbul. Simmons took third at NHSCA nationals after beating Gallick, who had over 100 wins in his career at Iowa State and closed out his Cyclones career finishing fifth, second, and first at NCAAs.
The other insane quarterfinal was an 8-5 win by Shawn Bunch over Travis Lee. Bunch was a 2009 world team member and finished runner-up at the 2005 national tournament (that's where Lee got his revenge) and third the next year.
Lee always won his medal match, finishing seventh, first, fifth, and first during his time at Cornell, joining Dubuque as two-time NCAA champs in this ridiculous bracket.
Bunch actually didn't make it to the 2001 NHSCA finals, losing to Ricky LaForge, who was runner-up at the Divison III national tournament in 2007 at 141 pounds.
Also placing in this NHSCA bracket was Drew Opfer, a three-time Ohio state champion and 2004 NCAA qualifier for Kent State. Lastly there was was Jacob Palomino, one of the best wrestlers in California high school history. His 1998 state title made him just the second California freshman to advance to the finals.
Palomino wound up a three-time champion, losing his senior year to then-junior Darrell Vasquez in one of the most hyped matchups ever in the Golden State. Vasquez wound up being the first four-timer, joined just this year by
Justin Mejia
.
Appreciate the love @wrestlingnomad for my @NHSCA SR Nat bracket but u forgot 2x AA and @B1GWrestling champ Tom Clum https://t.co/Iw0jDQwV22

— Joe Dubuque (@TigercoachJoeyD) March 20, 2017
UPDATE: This bracket just got even tougher. Only looking at the placers means I left out Tom Clum, a two-time All American and two-time Big Ten champ for Wisconsin. That makes SIX Division 1 All Americans with 18 total podium finishes. Good grief.
Check out the complete bracket below.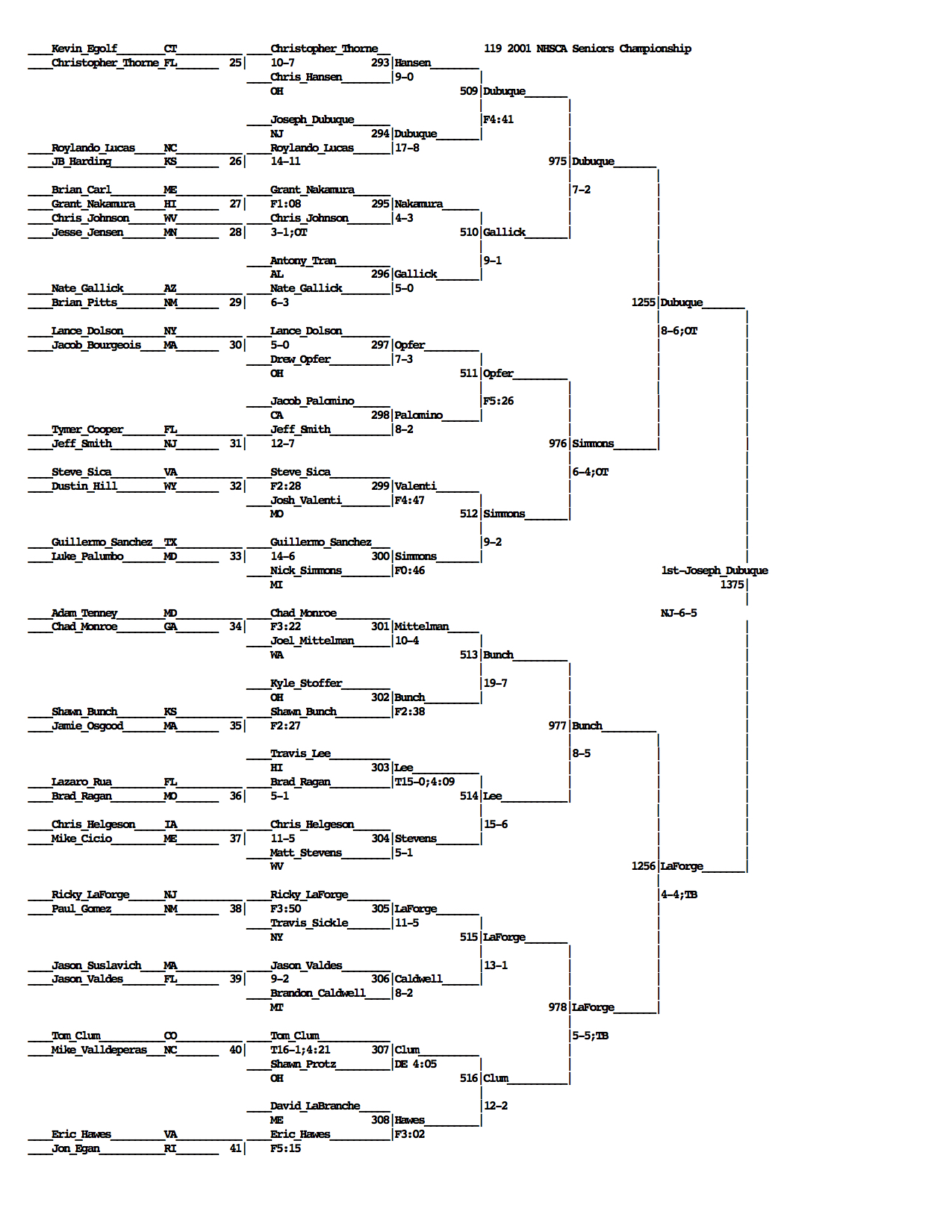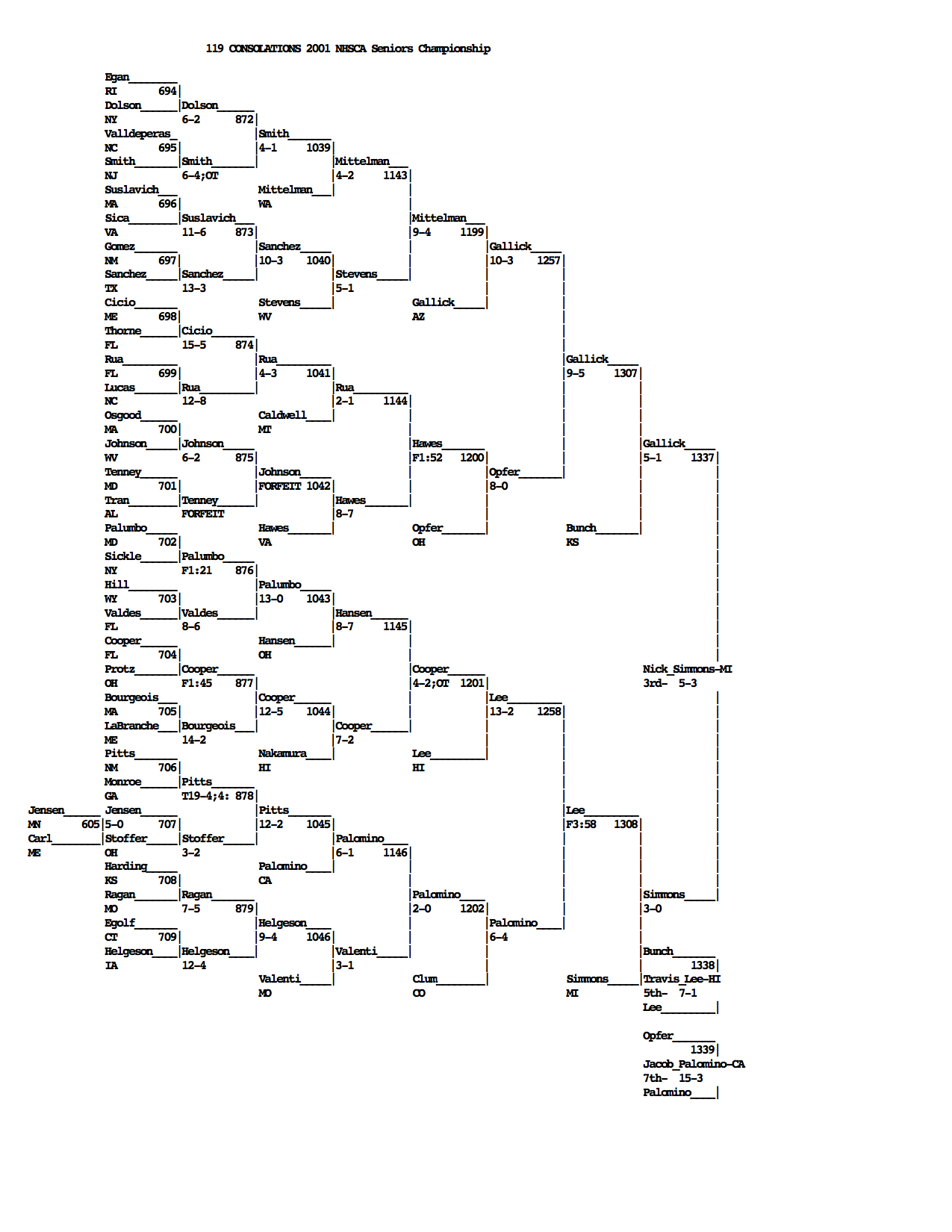 How To Watch 2017 NHSCA High School Nationals
ON TV:
Now available on Roku and Apple TV
STREAMING:
Available only on FloWrestling.
JOIN NOW
.
Popular Right Now
Register For NHSCAs
When Gator Bacon Goes Wrong
That's The Bottom Line, 'Cause Snyder Said So
Biggest Upsets Of NCAAs
FloWrestler Of The Week