Wrestling News and Updates
Anthony Valencia Taking Olympic Redshirt
Anthony Valencia Taking Olympic Redshirt
Sep 30, 2015
by Ryan Holmes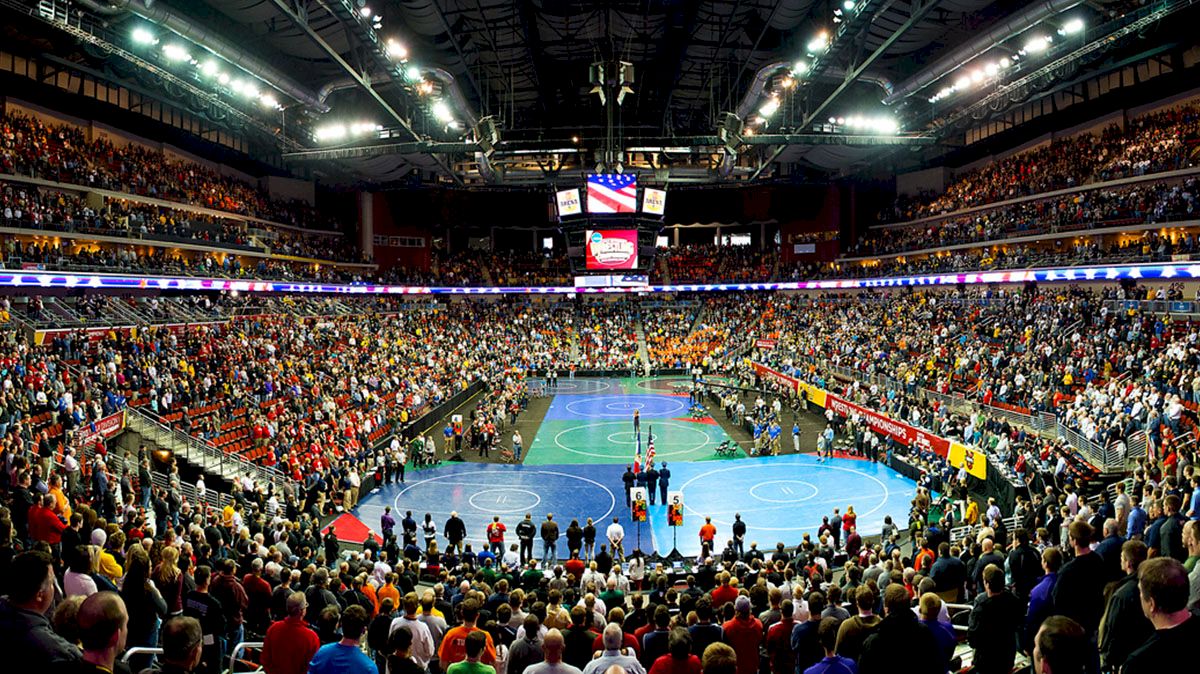 Arizona State announced today via Twitter that incoming freshman Anthony Valencia will be taking an Olympic redshirt this season.
ASU Wrestling's A. Valencia To Redshirt 2015-16 Season RELEASE:... http://t.co/EkJ4q2g6jz

— Sun Devil Wrestling (@ASUWrestling) September 30, 2015
Valencia made the move to the senior level this year when he competed at 74kg at the US Open. Anthony, and his brother Zahid, were a pair of the most highly-coveted recruits coming out of high school and are expected to make an incredible impact on the Sun Devil line-up.
In a release on the ASU Wrestling website, head coach Zeke Jones comments about Anthony's decision to take an Olympic redshirt. Below is the official release.
TEMPE, Ariz.
—In preparation for the upcoming Olympic Trials and the 2016 Rio Olympics, Arizona State wrestling's Anthony Valencia has decided to redshirt the upcoming competition season, head coach Zeke Jones announced on Wednesday.
Valencia reached the qualification standards while still in high school as he finished in the top-8 at the 2015 Senior World Team Trials earlier this year.
"This is a tremendous opportunity for Anthony (Valencia) to compete at the highest level this year while he is at ASU," Jones said. "He has the opportunity to travel the country and the world to prepare to try to make the Olympic team. The best wrestlers want to not just be NCAA Champions, but World and Olympic Champions as well."
The U.S. Olympic Wrestling Trials will be held in Iowa City, Iowa, in 2016. The event is scheduled for April 8-10, four months prior to the Olympic Games.
The 2016 Summer Olympics will be held Aug. 5-21 in Rio de Janeiro, Brazil.
Valencia joins the Sun Devil program as part of the No. 1 recruiting class in the country, which also includes his brother, Zahid Valencia (Bellflower, Calif./St. John Bosco), Lance Benick (Fridley, Minn./Totino-Grace), Tanner Hall (Meridian, Idaho/Meridian), Josh Maruca (Murrysville, Pa./Franklin Regional), and Josh Shields (Murrysville, Pa./Franklin Regional).
ASU will open the 2015-16 season with the Maroon and Gold Intersquad on Friday, Oct. 30, at the Riches Wrestling Campus. The preliminary matches are set for 10 a.m. PT, while the finals are set to follow at 5 p.m. PT.
The 2015-16 campaign will kick off in Morgantown, W.Va., on Sunday, Nov. 8, as ASU competes at the West Virginia Duals. The Sun Devils' home opener follows on Thursday, Nov. 12 against Northern Colorado at 7:30 p.m. MT at wells Fargo Arena.
The most successful University athletics programs have a committed community behind them. Help affect change for Sun Devil wrestling by making a donation to their program and Embrace Success.