The first thing you do when you look at our Junior World line-up is say "Dang, we're loaded."

The United States has fielded a strong team that features four wrestlers who have already won a world medal. The problem, however, is that one year ago in Croatia, seven of our eight wrestlers made a medal match, six took home hardware, and we still came up 7pts. short of a team title.

Iran was absurdly good last year. A team breaking 60pts. again would be no small feat.

So can we pull it off? We should be close. Below is a weight-by-weight look at our Junior World Team this year, and how their expectations compare to their 2014 predecessors.

FLO will have instant update results pages and archives of all U.S. matches.

Links to livestreams will be provided when they become available.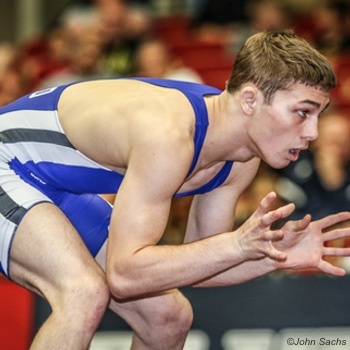 Last Year:
America's entry, Jabari Moody (IL), had a fine performance at JR Worlds reaching the bronze medal match and taking 5th. Spencer Lee was mopping up the field at Cadet Worlds.
Expectation: Lee is considerably more advanced than where Moody was a year ago. He's a threat, perhaps the favorite, to win it all. In addition to his Cadet title in 2014, Lee was also 7th at Cadet Worlds in 2013 at this weight. Although he's still only 16, he has a wealth of international experience under his belt.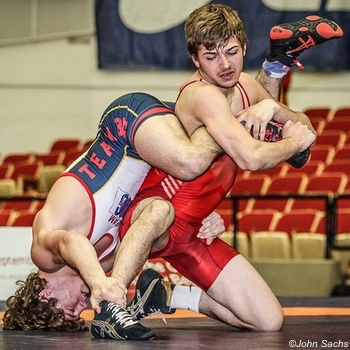 Last Year:
The U.S. received a strong Bronze medal performance from three-time World Team Member Thomas Gilman, who Micic lost to in the finals at the Trials.
Expectation: This is the second World Team appearance for Micic. He also made the Cadet Team in 2013 and was runner-up at the trials on two other occasions. There are two schools of thought heading to Brazil: First, Micic is talented enough to do very well here. And second, 55KG JR is consistently one of the deepest brackets in the World.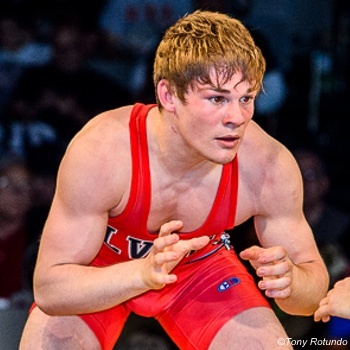 Last Year:
Blitzing his way to the finals, McKenna outscored his first three opponents 26-4 and posted a fall in the semi's before he fell in the finals to the Iranian.
Expectation: This is the third straight trip to Worlds for McKenna with an 8th place finish at Cadets in 2013. Now a year older, a year better, and back at the same exact weight, we're certainly expecting another medal out of him.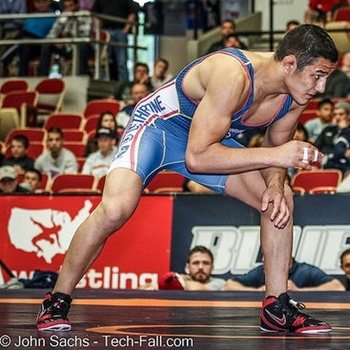 Last Year:
The prodigy opened up with a win over Daichie Takatani (JPN), who was then ranked in the World on the senior circuit, and ended with a loss in the finals to Iran's Yazdanichariti, who is now ranked on the senior circuit. That's the level that we're talking about here at JR Worlds.
Expectation: Two trips to Worlds, two finals for Pico. He won Cadet Gold in 2013 and is one of the surest medal bets in the entire tournament this year.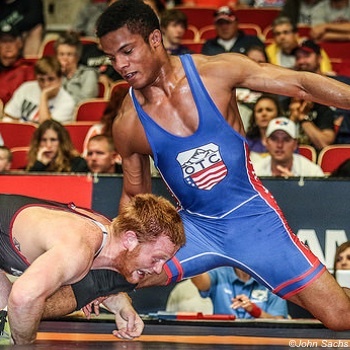 Last Year:
Anthony Valencia was crushing fools before getting countered and pinned in quarterfinals. He officially finished 9th.
Expectation: Hall won a Cadet World title last year and should make a smooth transition to the JR ranks. Just to make the team, he won what was perhaps America's deepest JR bracket. Hall went on to a solid Bronze showing at the Spanish Grand Prix, a SR tournament. Another thing in Hall's favor is his incredible ability to adapt to any situation and style - and he'll see a lot of different ones at Worlds. He should be considered a strong candidate for the title.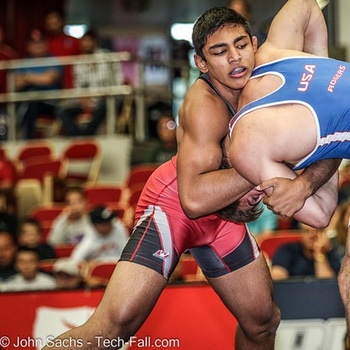 Last Year:
Gabe Dean, who was a relative newcomer freestyle, turned in a great performance in Croatia, taking Bronze. Consider this - Zahid competed in FILA JR's last year at 145.5 lbs!
Expectation: Zahid has made his transition up multiple weight classes with scalding success. He seized the #1 spot in the country last year and was utterly dominant at both UWW JR's and the JR World Team Trials. He also made the finals of the Spanish Grand Prix. Always fundamentally sound with very few, if any, mistakes, Zahid has displayed more explosive attacks on offense recently. I like him to make the Bronze medal match.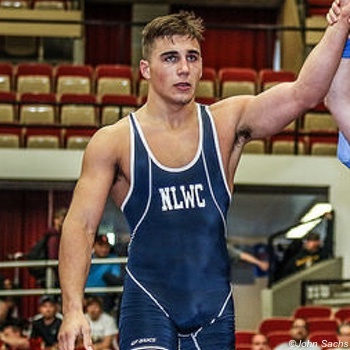 Last Year:
Kyle Snyder fell to the Russian phenom Georgii Gogaev and had to settle for Bronze a year after winning a JR World title at the same weight. Cassar was just entering Penn State as a freshman after a solid, but relatively quiet, high school career in New Jersey.
Expectation: Everything Cassar has done (winning in Vegas and Madison) has been a pleasant surprise. I don't think anyone saw this success coming. He's new to freestyle, but has a high motor and is extremely fluid and athletic, particularly in high stakes situations. On the flip side, he'll be undersized from what I saw at JR Worlds last year. Cassar, in my opinion, is the ultimate boom-or-bust pick here.


Last Year:
Adam Coon took Bronze in both styles for the U.S. in Croatia. Nathan Butler was the runner-up in the challenge tournament to Brooks Black at the World Team Trials. Coon beat Black in the best-of-three finals.
Expectation: Butler has been steadily progressing in FS. He was a Fargo runner-up to Coon in 2013, and will be big and mature for JR's. He should have an outside shot at a medal.