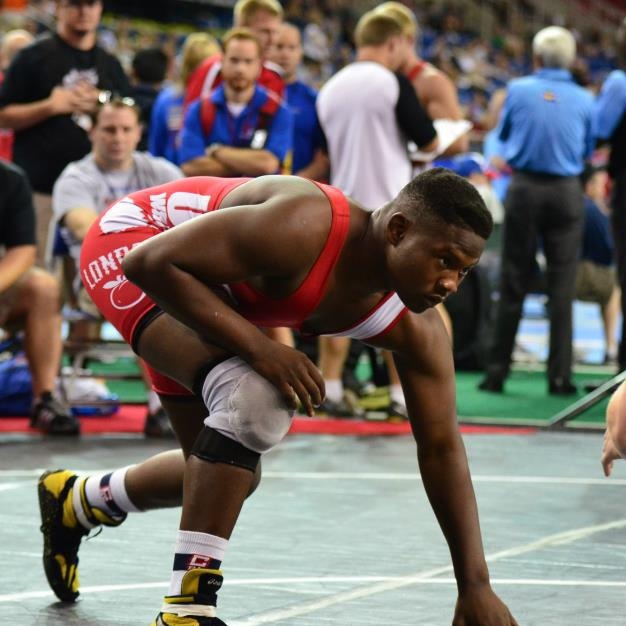 Climmons leads a talent force from Georgia.


In the wrestling world, it goes without saying that all states, on all levels, aren't created equal. Some states produce bountiful crops of high school talent on an annual basis. Others have just a couple DI-ready individuals per year. Still others are cyclical.
Outside of the Ohio-PA-New Jersey powerbelt, where out-of-state coaches poach talent from every year, the country is recruited on a less-than-efficient manner.
For instance, PA produces a glut of talent. But the Keystone State also features the most DI programs in the country, which sort of balances things out. But coaches haven't yet gone into lower-visibility states with any consistency. And times, they are a changin'.
Although there are out-of-state tuition/scholarship concerns, it would behoove college coaches to target areas that have high talent concentrations combined with a low number of programs. To maximize recruiting efforts and the talent of their roster, there are certain states across the country that coaches can target. Here are some non-traditional hotspots for the next couple recruiting season:
Colorado
Number of DI Programs – (2) Air Force, Northern Colorado
Talent Pool – It often goes unnoticed, but Colorado is 12th in All-Time DI All Americans. The talent pool in Colorado is regularly too big for just two programs (plus Wyoming just to the north). In recent years the Yohns, Buraks, and Lanes were all exported out.
Georgia
Number of DI Programs – None
Talent Pool – This might be the fastest growing state in terms of improving top end talent. With no DI teams in the Peach State, Georgia is ripe for the picking. They've been able to get kids noticed and recruited into various schools. But there hasn't been any sort of consistent pipeline. College coaches should be making inroads to Georgia sooner than later.
Missouri
Number of DI Programs – (1) Missouri
Talent Pool – I don't know what's in the water in Missouri, but they have an unbelievable crop of youngsters coming up. Particularly through the lower weights, Missouri kids are littered throughout the national HS rankings and have proven themselves in major tournaments. The graduating classes in the next few years will produce much, much more than the Tigers alone can handle. Someone needs to get in a pluck some of these kids.
Minnesota
Number of DI Programs – (1) Minnesota
Talent Pool – Year after year, the Gophers benefit from being the only game in town. Minnesota produces far too much talent for one university, and frankly, no one has taken advantage of it.
Of course, the Gophers have a strong following and loyalty, so convincing them to leave the state might be a chore, but nothing a few scholarship dollars can't sway.
Recently, Air Force and Ohio University have nabbed a few Minnesotans. Expect Northern Iowa, South Dakota and North Dakota State to target them as well. But there's plenty to go around.
California
Number of DI Programs – (3) Stanford, Cal Poly, Cal State-Bakersfield
Talent Pool – There are more high school wrestlers in California than there is in the entire Midwest. More importantly, a ton of them are legitimate DI talent.
The unfortunate thing is that California is so economically backwards that their wrestling programs have dropped like flies. We're down to just three, and two of them (Poly and Stanford) are ultra-selective academically. What this means to other programs around the country is that they should be able to go into the Golden State and compete for the top recruits.