2012 London Olympics
Odds Makers Only Give Team USA Longshot
Odds Makers Only Give Team USA Longshot
Jul 29, 2012
by Joe Williamson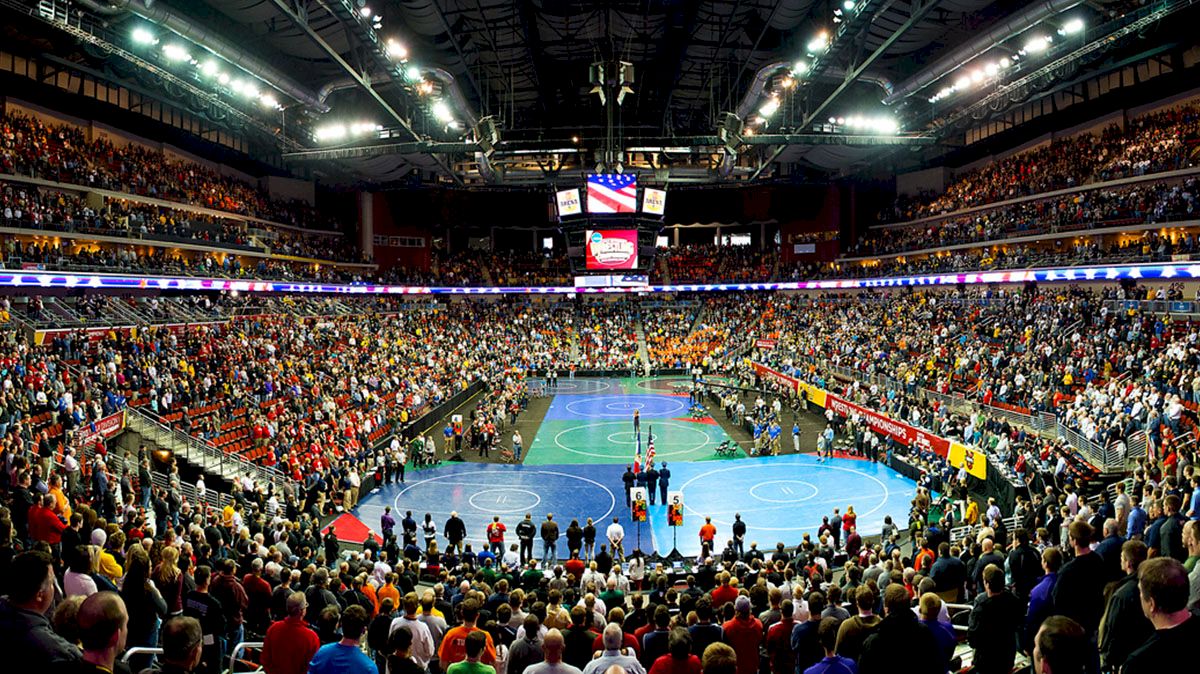 ODDS MAKERS ONLY GIVE TEAM USA LONGSHOT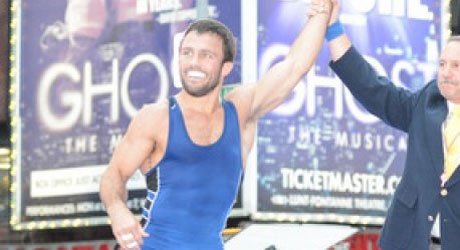 No respect given to team USA by the odds makers. That may be an opportunity for someone willing to make a wager. If you want to bet on Burroughs, he is a solid favorite 13/8, but not as big a favorite as Besik Kudukhov 8/15. This seems strange because Besik Kudukhov recently got beat by Franklin Gomez who only has a 13/2 odds, while Jordan Burroughs has been untouchable for the last year.
You think Jared "Air" Frayer is hot? Well he is a 50/1 Longshot!!!
We probably think Dlagnev has an awesome shot to win gold, I know I do. Well...he is a mediocre 8/1 shot to win gold.
Below is Team USA by weight class.
55kg Sam Hazewinkle 25/1
60kg Coleman Scott Not Available
66kg Jared Frayer 50/1
74kg Jordan Burroughs 13/8
84kg Jake Herbert 8/1
96kg Jake Varner 16/1
120kg Tervel Dlagnev 8/1
55 KG Freestyle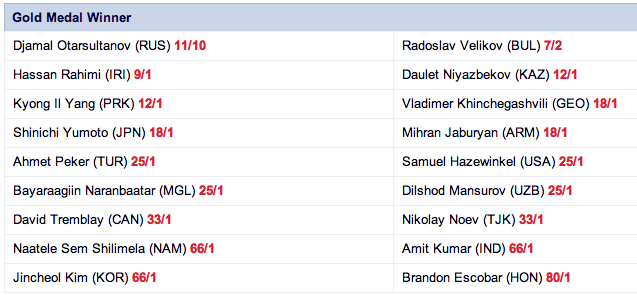 60 KG Freestyle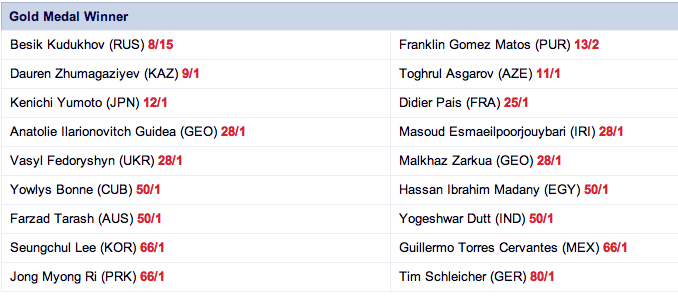 66 KG Freestyle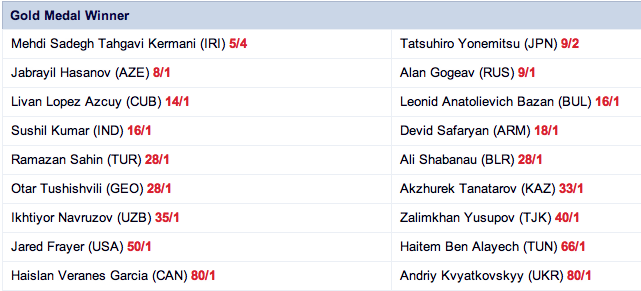 74 KG Freestyle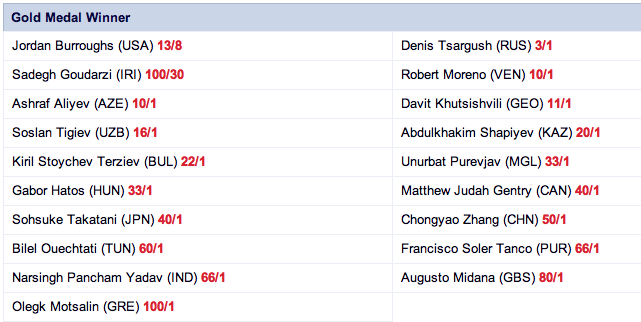 84 KG Freestyle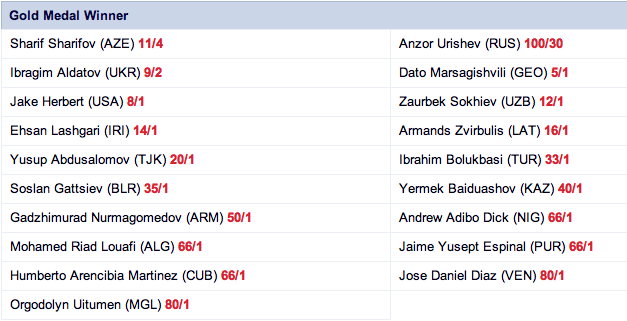 96 KG Freestyle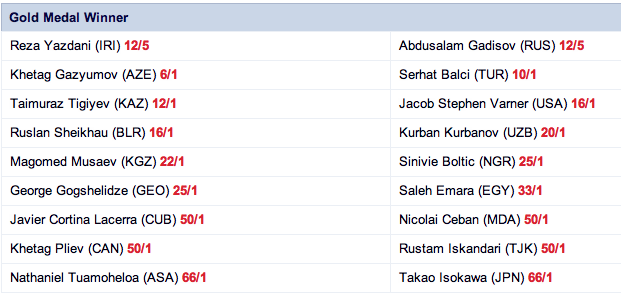 120 KG Freestyle