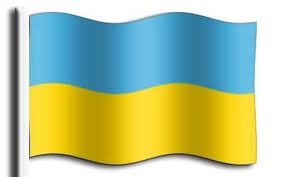 We've all seen it at the youth level. Most worthy or not, coach's kid pitches, coaches kid plays quarterback.


But you wouldn't expect it in wrestling, would you? And at the highest of levels?


In a sport in which finding out who's better is so easily ascertainable, and in a country priding itself on a 'democratic' process, we don't often hear much about favoritism in wrestling in the United States.


But a scandal has been brewing in the Ukraine where their 66kg star, Andy Stadnik, wasn't selected to represent the country in the London Olympics next month.


Stadnik has had an outstanding career. Four years ago he won Silver at the Beijing Olympics followed by the 2009 European title. But at the 2011 World Games he placed 9th and failed to qualify the weight for the Olympics.


However, the performance was hardly a 'failure'. Stadnik won his first three matches which included wins over American Teyon Ware, and the reigning World Champion, Sushil Kumar of India. His only loss of the tournament came in the quarterfinals to Cuban Livan Lopez who went on to claim Bronze.


With the weight not qualified, Ukraine had to send delegates to other Olympic qualifying tournaments. In February, Stadnik beat countryman Andrey Kwiatkowski in the semifinals of the Ukrainian Internation and won the tournament.


As a result, they sent Stadnik to an Olympic Qualification Tournament in Belarus and Kwiatkowski to the Black Sea Tournament, also a qualifier, but a much less talent-filled one.
Stadnik failed to qualify at his tournament. But by virtue of placing 3rd in his, Kwiatowski did.


So at least the weight was qualified. There was just one small problem: Ukraine's National Coach, Ruslan Savlohov, who has long been Kwiatowski's personal coach and mentor, named Kwiatowski their Olympian.


"I don't have anything against Andrey," Stadnik said to borba.ua. "He's a young and promising wrestler. But he's not in my class. He doesn't have the wins or experience I have. The guys I've lost to are World and Olympic medalists. In a decade, I haven't lost to a domestic opponent."


Other members of the Ukrainian National Team sided with Stadnik. Twenty-one of the members signed a petition urging team leaders to send Stadnik to London. But Stadnik says the ones who have began to be intimidated by Urkainian Federation, dividing the team's sympathies: Savlohov's pupils, and the others.


How (and if) the issue is resolved is a time-sensitive issue; Olympic wrestling starts in just over a month from today.


From an outside perspective it seems silly not to just have the tried and true method of finding out who's the best: a wrestle off. We don't always like our systems of things here in the United States. But after a story like this, I'm sure we're all thankful for the level of fairness we do have
.