Missouri Valley Open (Women`s)
Everything You Need To Know About The 2023 Missouri Valley Open
Everything You Need To Know About The 2023 Missouri Valley Open
The biggest women's college open is streaming live on FloWrestling. Here is what you need to know.
Nov 15, 2023
by Kyle Klingman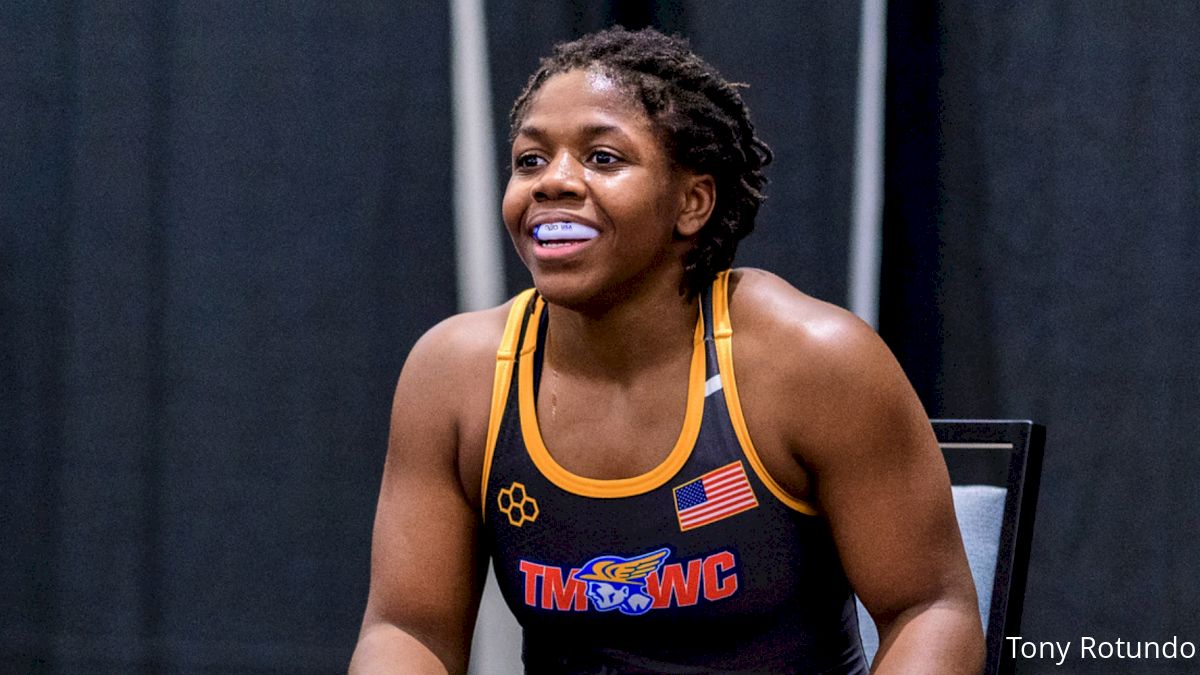 The Missouri Valley Open continues to be the biggest and deepest women's college tournament of the year with over 40 teams from multiple divisions. This year's field includes Iowa (NCAA), McKendree (NCAA), Colorado Mesa (NCAA), Sacred Heart (NCAA), William Penn (NAIA), Southern Oregon (NAIA), Grand View (NAIA), and other top colleges.
"I think this is one of the more important tournaments in the country because you're going to see a lot of crossover," Missouri Valley women's coach Kevin Corbett said. "You're going to see a lot of big-name match-ups. It helps with the unspoken rivalry between the NCAA and NAIA. You get to see crossover matches a little bit more.
"I'm glad to have it streamed on Flo to get it out to the public's eye a little bit more. Having it on FloWrestling is a step in the right direction to get viewership and support for women's wrestling."
The Missouri Valley Open is November 17-18 at Missouri Valley University in Marshall, Missouri, and will be streamed live on FloWrestling. Here is what you need to know.
Follow The Action
Click here for brackets and results from the tournament.
High School And Post-College Wrestlers Show Up
Several high school and post-collegiate stars will participate in this year's event. Dymond Guilford — a four-time national collegiate champion and 2022 Senior World teamer — is registered at 170 pounds. This year's field also includes several top high school stars. Here are a few that have registered.
Valerie Hamilton — #12 on FloWrestling's Class of 2024 Big Board (high school)
Mackenzie Pratt — #23 at 140 pounds (high school)
Dymond Guilford — 2022 Senior World Teamer and 4x national champion
Bella Williams — #23 pound-for-pound (high school)
Alexis Lazar — #11 at 120 pounds
Jacinda Espinosa
Carissa Qureshi
Ella Jauregui — 8th at 2023 US Open
Sierra Chiesa — #6 at 120 pounds
Myranda Velazquez
Morgan Johnson
Zoi Smith
Iowa Will Officially Be In Attendance This Year
The Hawkeyes were (sort of) perfect last year even though they lost two matches. Seven future Hawkeyes entered unattached and five won titles, while the other two finished second, losing tight matches to teammates. Iowa-Unattached combined for a 36-2 overall record.
Sterling Dias (101), Nyla Valencia (109), Felicity Taylor (116), Nanea Estrella (136), and Reese Larramendy (143) won titles while identical twin sisters Emilie and Brianna Gonzalez were finalists.
Iowa coach Clarissa Chun wrestled for Missouri Valley so it's a homecoming of sorts for her and her team. The Hawkeyes won six of 10 titles last year if you count every wrestler who is currently on the Iowa team.
2022 Individual Champions
101: Sterling Dias (Iowa-Unattached)
109: Nyla Valencia (Iowa-Unattached)
116: Felicity Taylor (Iowa-Unattached)
123: Katie Gomez (Unattached)
130: Lexie Basham (Texas Wesleyan)
136: Nanea Estrella (Iowa-Unattached)
143: Reese Larramendy (Iowa-Unattached)
155: Marlynne Deede (Augsburg)
170: Ashley Lekas (Augsburg)
191: Sydnee Kimber (McKendree)
Click here for full 2022 Missouri Valley Open results
Over 40 Teams Are Scheduled To Compete
Below is a list of colleges that will send a full or partial team to the Missouri Valley Open
Avila
Baker University
Campbellsville University
Central Christian College
Central College
Central Methodist University
Colorado Mesa
Doane
Emmanuel College
Friends University
Gannon University
Grand View
Hastings
Iowa
Iowa Central Community College
Iowa Lakes Community College
Lourdes
Marymount
McKendree University
Midland University
Missouri Baptist University
Missouri Valley College
Montreat
Morningside University
Oklahoma City University
Ottawa University
Sacred Heart
Simon Fraser University
Southeast Community College
Southern Oregon University
Texas Wesleyan
Texas Woman's University
Tiffin University
Unattached - Fort Hays State
Unattached - Lindsey Wilson
University of Alberta
University of Saint Mary
University of the Cumberlands
Vanguard
Wayland Baptist University
Westminster University
William Jewell College
William Penn
York University