Olympic Greco Weight Classes:
55KG 60KG 66KG 74KG 84KG 96KG 120KG

Freestyle
Womens


66 KG Greco
U.S. Representative: Justin Lester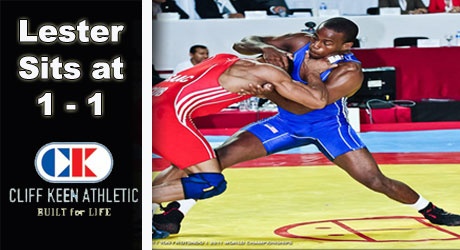 www.wrestlersarewarriors.com
Club: Army
2007 World Bronze
4 X Dave Shultz Champion

Event Schedule for Greco 66 kg. All greco 66 kg rounds take place August 7th 2012.
Lester Ousted, U.S. Shutout
The lone remaining chance for a U.S. medal in Greco, Justin Lester (66kg) was eliminated from the tournament after falling to German, Frank Staebler, who was 5th in last year's Worlds, in lopsided fashion.
The scoring opened when Lester was trying for a pushout, but Staebler countered for the score. Later, in what would become a trend, Staebler converted a takedown off an arm drag. Trailing 2-0 late in the first period, Lester attempted to score from front head but was put to his back for 3 and 1 for the hold.
Staebler went right back to the arm drag in the second period. He scored a takedown on it when Staebler went for a lift, Lester tried to get to his feet. Staebler readjusted and threw Lester for another 3 that closed out the scoring.
For the first time since 1976, the U.S. Olympic Greco team goes home without any individual medals from the Olympics. The American Team sent six competitors to London who posted a collective record of 5-8.


Lester Alive!
Justin Lester is still eligible to compete for a medal at his 66kg Greco Roman weight class.
Lester won his first match vs. Japan before falling to Hungarian, Tamas Lorincz. When Lorincz made the finals by defeating Manuchar Tsakhadaia of Georgia, Lester was drawn back into the repechage.
In Lester's first repechage match, he'll face Frank Staebler of Germany. Should he win that bout, he'll wrestle Tsakhadaia in the Bronze medal match.

Quarterfinals: Lester Drops 3-Period Decision
American Justin Lester looked to be in good shape as he opened his first period winning 2-0 over his Hungarian opponent, Tamas Lorincz, who has placed 5th in the World Championships three times
Both of Lester's first period scores came on pushouts.
But Lorincz controlled the second and third periods with a head and arm that the shorter Lester had trouble with. Lorincz scored a takedown on the edge near the 1-minute mark in the second and took the period 1-0.
With the period scoreless in the third, and right at the buzzer to go to par terre, Lorincz used the same move for another takedown. Lester challenged, but the all was upheld, giving Lorincz a 2-0 lead which he wouldn't relinquish.
Lester now has to hope that Lorincz wins his next bout and reaches the finals. If he does, Lester still has a chance to medal by wrestling back in the repechage.



Round of 16: Lester With 3's
U.S. Olympian Justin Lester kicked off his tournament at 66kgs in Greco on Tuesday morning in impressive fashion.
Wrestling Japan's Tsutomu Fujimura, Lester won in straight sets, 3-0, 3-1.
The first period went to par terre where Lester looked to be momentarily in trouble. Working on top, Lester went for a reverse lift but Fujimara was able to get to his feet and separate.
Then neutral, Lester immediately attacked, got a body lock and scored a 3 point throw.
It didn't take Lester long to score in the second period on a similar move. Again, a three-pointer. Fujimura was later able to score a pushout against Lester who was more or less in defensive mode.
Lester advances to the quarterfinals and will face the winner of Hungary and Germany.

11:45 AM CST----Bronze Medal
12:25 PM CST----Finals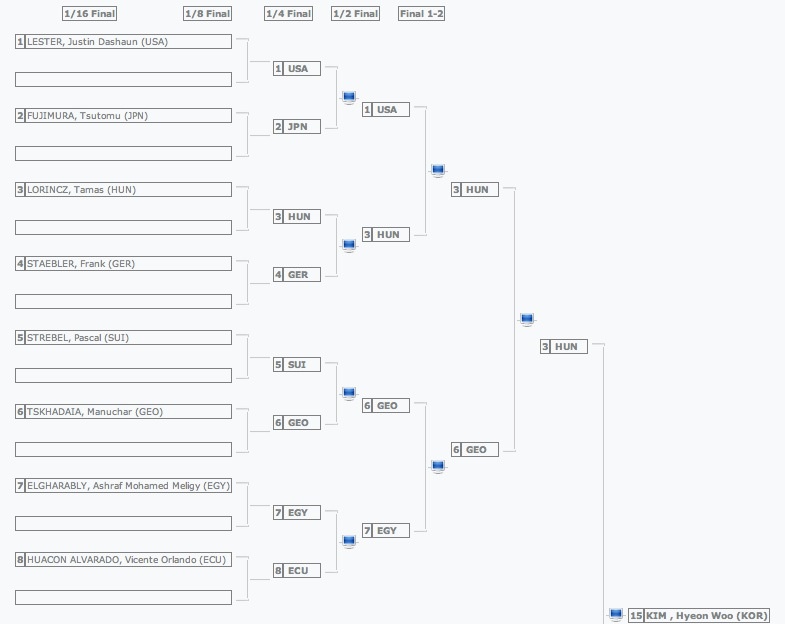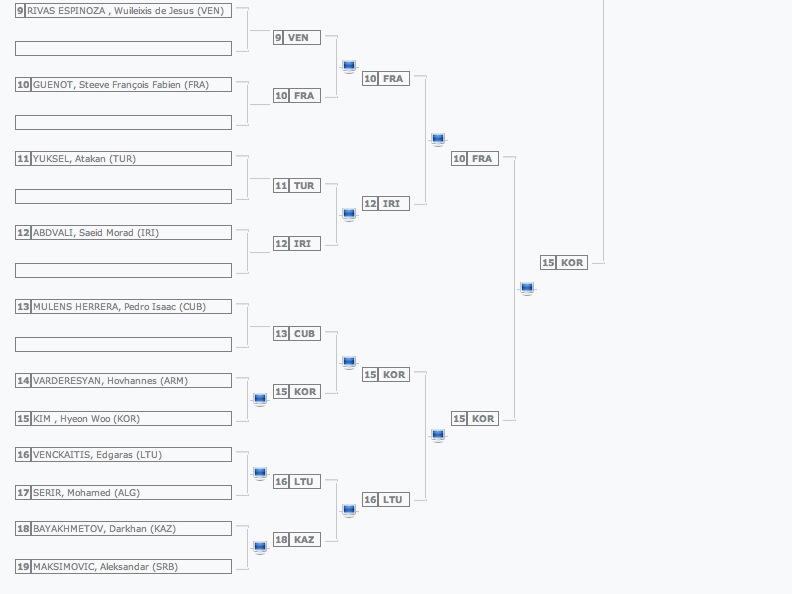 Updated on May 8, 2013, 11:32am