Olympic Greco Weight Classes:
55KG 60KG 66KG 74KG 84KG 96KG 120KG

Freestyle
Womens

60kg: Omid Noroozi (IRI) dec. Revas Lashkhi (GEO) 1-0, 1-0
In a very physical bout with lots of headbutting and brawling, we went scoreless through the first minute and a half. Noroozi won the period by defending on bottom in par terre.
Noroozi came out aggressive in the second period and forced the action. But it wasn't into the second minute when he secured the decisive takedown when he gained position on the edge with an underhook.
Afterward, in perhaps the best celebration ever, Noroozi launched his coach, who came up to hug him, straight to his back!

60 KG Greco
U.S. Representative: Ellis Coleman "The Flying Squirl"


Ellis Eliminated
Omid Noroozi (IRI) beat Ivo Angelov (BUL) in second round 60kg action Monday morning.
Because Angelov was the man to knock out the U.S.A.'s Ellis Coleman, he will eliminated for competition.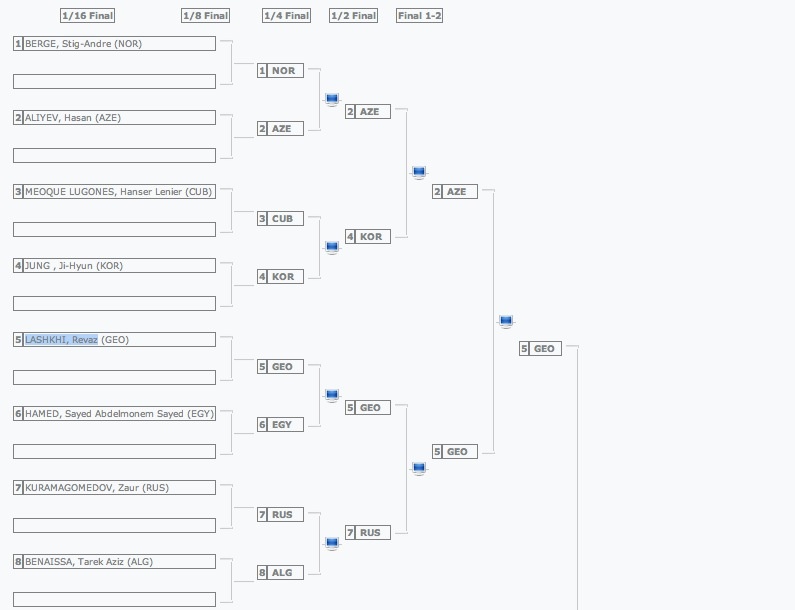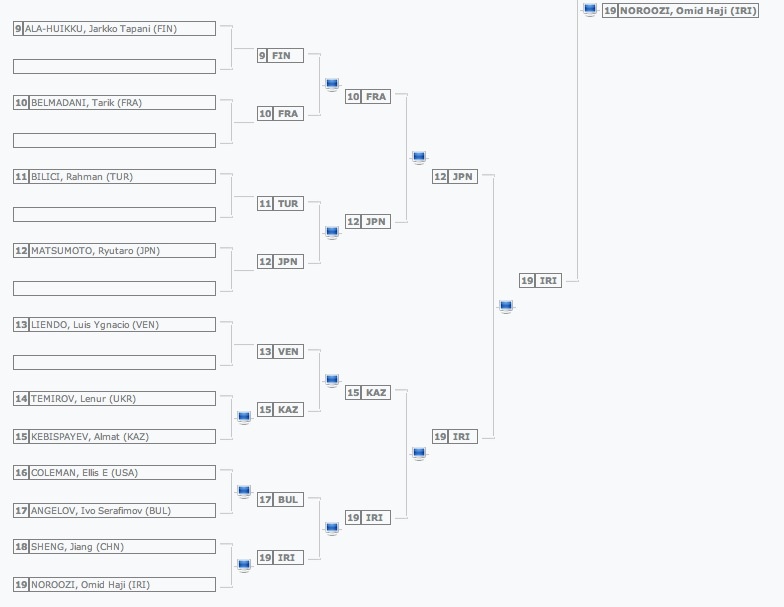 Updated on May 8, 2013, 4:00pm