Barnes Heads To Huskerland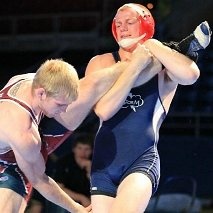 In the current recruiting climate, colleges coaches either strike early of suffer the consequences.

But that's not how it played out for Nebraska this cycle. Prior to the end of the season, the Huskers had only made a small dent on the recruiting trail. But by the end of the spring they had a formidable group pledged to them and a class that hovered near the Top 10.


On Thursday, their recruiting haul got one bigger as Minnesota State Champion Micah Barnes informed Flowrestling that he was Nebraska-bound.


Wrestling for perennial powerhouse, Simley (Inver Grove Heights) in AA Minnesota, Barnes had a fine career and a stand-out senior campaign. He started off earning All American honors in Fargo at 160lbs before entering the regular season and earning a Minnesota Christmas Tournament Title at 182. Later, he collected his second Cheesehead crown, this time at 170. When he won a state title, Barnes was ranked 3rd in the country. In the postseason, he placed 3rd at FloNationals back down at 160.


Barnes originally gave a verbal agreement to Old Dominion, but cited geography as a reason he reconsidered.


In addition to Barnes, the Huskers signed another Minnesotan in Ben Morgan (133) and another Cheesehead Champ in Shaun' Qua McMurtry (165, IL ). Tim Dudley (197, SC), Skyler Wood (141, MO), and McCoy Newberg (184, TN), are other ranked wrestlers of the Nebraska Class of '12.


We had the opportunity to discuss Barnes' decision with him.


WS: You originally verballed to Old Dominion. What were the factors that led you to reconsider?
MB: The main reason I decommitted was because I felt I needed to be closer to home, at least somewhere in the Midwest so that my parents could watch me easier and that I could get home faster if I needed to. It's also convenient that some of the top schools in the nation are in the Midwest.
WS: At what point did you think of changing your college choice?
MB: I started thinking Old Dominion might not be the best place for me around March, after my state tournament. I didn't want to decommit right away so I took a month to think about it and made the call early April.
WS: What schools were you considering other than Nebraska?
MB: There were a couple schools I talked to very briefly but the main three options for me were Nebraska, Minnesota, and North Dakota State.
WS: What did you like about Nebraska? Why was it the right fit for you?
MB: I really liked the facilities they had there; I have never seen any like that before. Also, the location is nice. Lincoln isn't a huge city but it's big enough. The thing that I was sold on was the team, the coaches, and the atmosphere of everything. I knew that's where I wanted to go when I wasn't focused on wrestling, but just the fact that I wanted to just be there.
WS: What is your relationship with the coaches and wrestlers at Nebraska like?
MB: I like the wrestlers there a lot. The guys there are really close and fun to hang around, that was a big plus. I like the coaches there a lot also. They didn't try and convince me to come they just showed what they have to offer at Nebraska and hope it's a fit for me. I like the way the run things there.
WS: Add anything else you'd like to say.
MB: I just want to say thanks to everyone who helped me find the best school for me. Especially my family and my head coach at Simley.
Updated on May 7, 2013, 7:52am